Add a header to begin generating the table of contents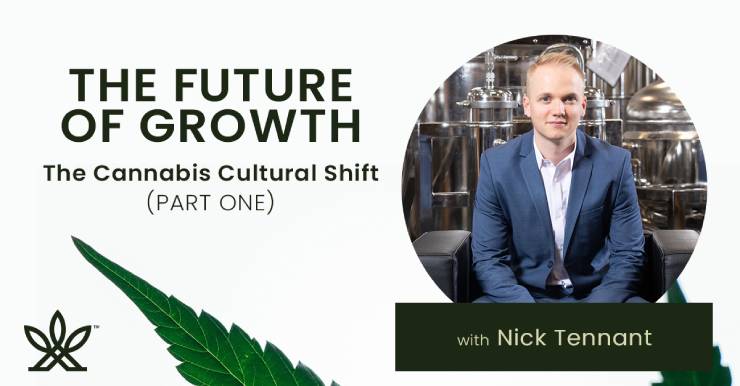 On the latest episode of Agrify's The Future of Growth podcast, Chief Science Officer David Kessler speaks with Nick Tennant, the founder and CTO of Precision Extract Solutions, for a special two-part series.
Tennant is an award-winning figure in the industry sought after for his insight into the future of cannabis extraction. Over the years, Precision Extract Solutions has grown into one of the world's leading brands in extraction equipment, technology development, site planning, compliance, and training.
In part one of this two-part discussion, Kessler and Tennant cover several topics regarding the future of the cannabis industry, including the need for quality education and a hyper-focus on extraction technologies that will best prepare cannabis businesses for the possibility of national legalization.
Training as the heart of sustainable growth and a successful future
Tenant's earliest exposure to the legal cannabis industry came in 2005 through family in California and Colorado. When his home state of Michigan legalized medical cannabis in 2008, he decided to enter the industry for himself. Once his license was in hand, Tennant said he operated a trade school to ensure other entrepreneurs in the state had the proper knowledge and skillset to get in on the ground level.
From 2008 to 2010, Tennant said his company "trained people on how to grow cannabis, how to start a cannabis business, how to obtain licensing… all sorts of things." And while he dabbled in the world of edibles and extracts back then, his sole focus remained training a new class of cannabis entrepreneurs for Michigan's cannabis market.
How Tennant came to cannabis extraction
The cannabis extracts market is expected to generate $31.5 billion by 2030. And with many methodologies to extract cannabis, Tennant and Precision Extraction Solutions have focused on educating entrepreneurs on the ins and outs of that segment in the industry.
Kessler, noting that Precision Extraction Solutions "pioneered some of the hydrocarbon extraction techniques" used today, spoke with Tennant about when and how the company pivoted to focus exclusively on this growing sector of the cannabis industry.
Tennant traced those roots to 2012, as growers in the Pacific Northwest started to produce artisanal extracts. After seeing these methodologies and trends emerge, Tennant noted that extracts were here to stay. To find a "better way to consume," Tennant sought out in search of botanical extraction methods long used in other industries that could be applied to extracting phytocannabinoid and terpene content from cannabis.
"You have natural flavorings and all sorts of different botanical extracts that are used rather ubiquitously through all other industries, and I thought about it the same way with cannabis," he said. "If there's a better way to consume, people are always going to gravitate toward that."
By exploring methods more commonly found in the food industry, Tennant conceptualized a technique that extracted all desirable content from the cannabis flower, not just THC. By doing that, he said he envisioned a future where people will embrace concentrates over simply inhaling flower without losing any of the effects or experience intended from the whole plant.
"You can make extracts, you can capture the native terpenes and cannabinoids from the plant, you can reconstitute those into different things like edibles, topicals, tinctures, and vape pens… It's a limitless plethora of products that you can reconstitute extracts into."
No progress without cultural sea change
Tennant and Kessler dove into the importance of shifting social attitudes toward cannabis – a shift that makes all things cannabis more accessible.
"We knew that, ultimately, cannabis was going to thrive nationwide, [and] we were obviously correct in that prediction," he said. "We saw this change in not only… lobbying… to change cannabis laws, but more importantly, we saw the social aspect of it change."
As the narrative transformed from a negative one to a more positive tone, Tennant said he doubled down on the notion that it was only a matter of time before most states – and eventually the federal government – embraced cannabis as a part of everyday life.
"That social change really gave us a lot of confidence that things were more widely accepted," he said.
Check out more episodes of The Future of Growth
David Kessler invites a new guest onto each episode of The Future of Growth to hear their take on the plant's deep roots and its boundless future. Subscribe for updates on your preferred podcast platform, including Spotify, Anchor, Google Podcasts, Breaker, Radio Public and Pocket Casts.
Looking for more insightful and unique perspectives on the cannabis industry? Check out prior episodes on the Agrify blog:
Add a header to begin generating the table of contents