Agrify high-performance indoor LED grow lights deliver superior light distribution with unparalleled efficiency and precise spectrum control.
Lighting is one of the most capital-intensive factors to consider when building out or expanding a cannabis cultivation facility. Agrify's indoor LED grow lights are designed to minimize costs and maximize efficiency. Integrating with the entire Agrify product ecosystem, our LEDs offer unsurpassed levels of control with ease.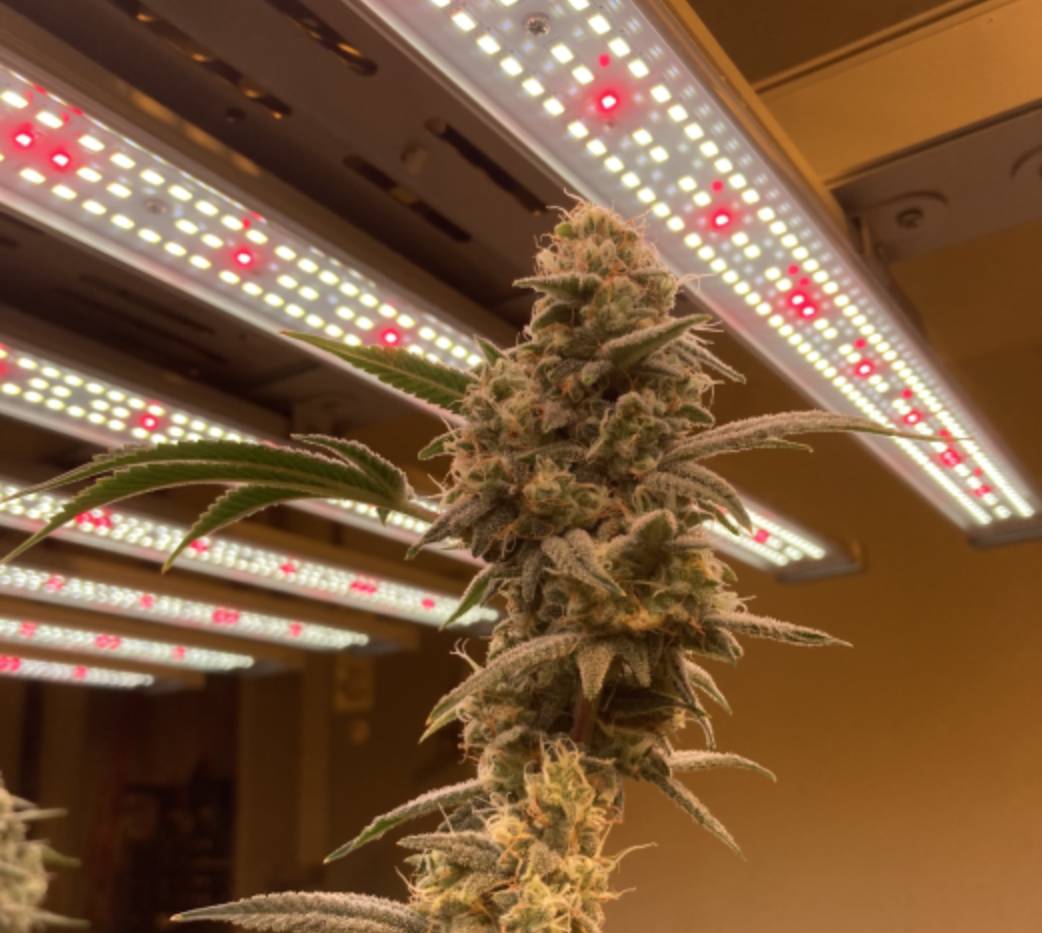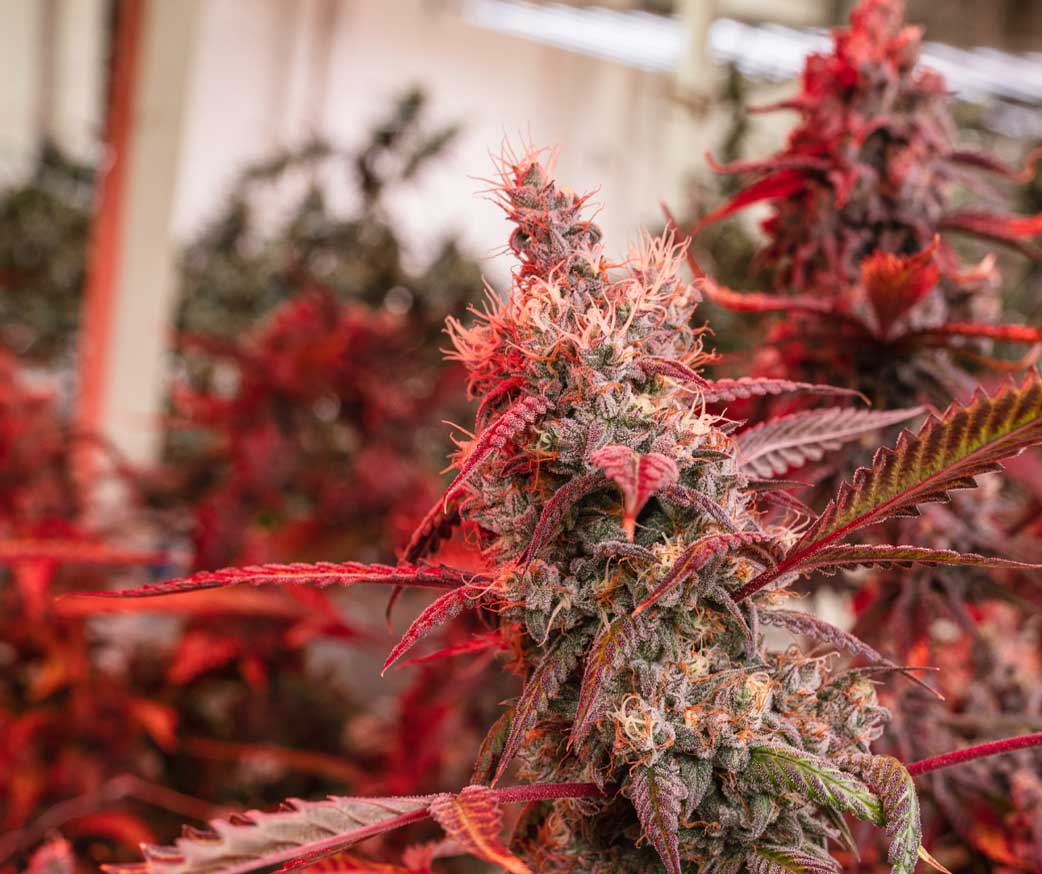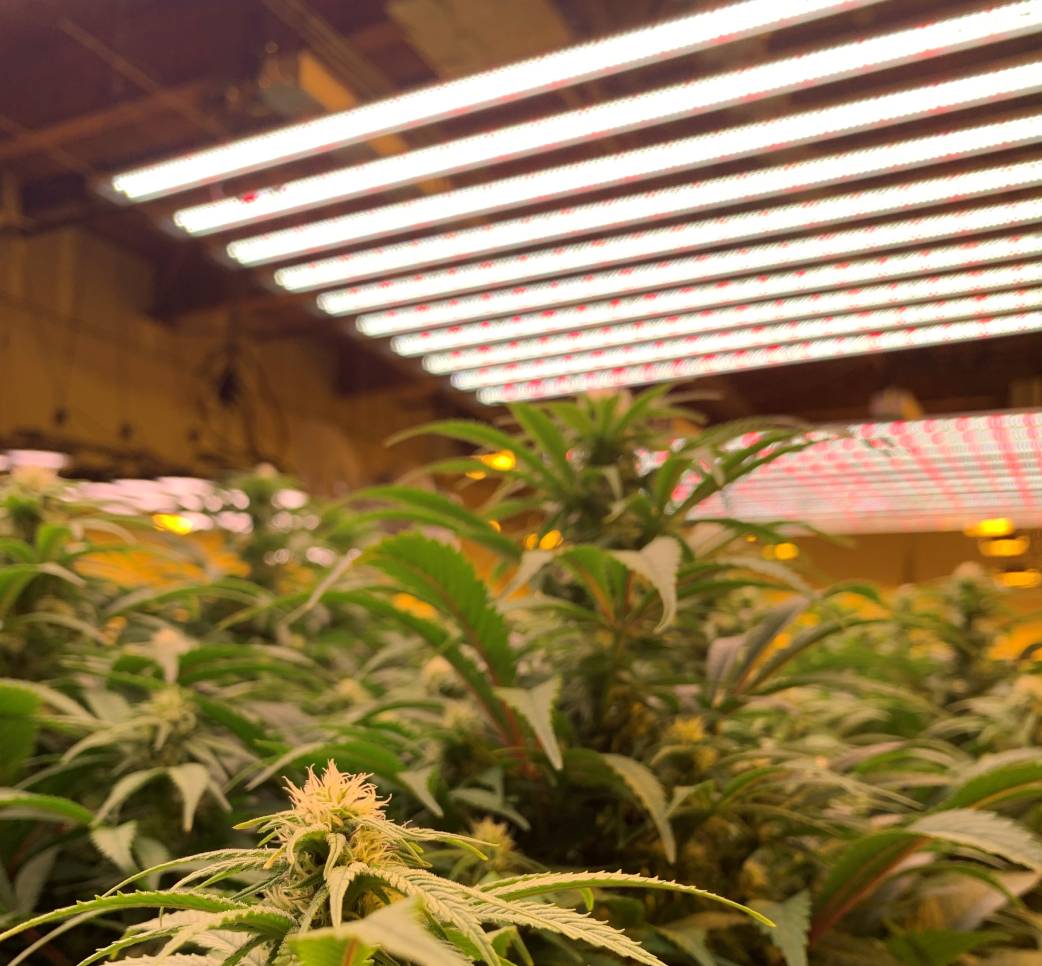 Optimize Your Plant's Growth
higher PPFD light distribution than HPS lights
reduction in heat generation vs. HPS lights
channel adjustable spectrum
Outfit your grow room with our high-efficiency 4' x 4' lighting units. With less upfront operating expenses, you'll generate a faster ROI from a high-yield crop. Our lights add spectrum controls that allows users to tailor their crop for even greater yields and performance. 
Case Study
AGRIFY LED VS. HPS LIGHTING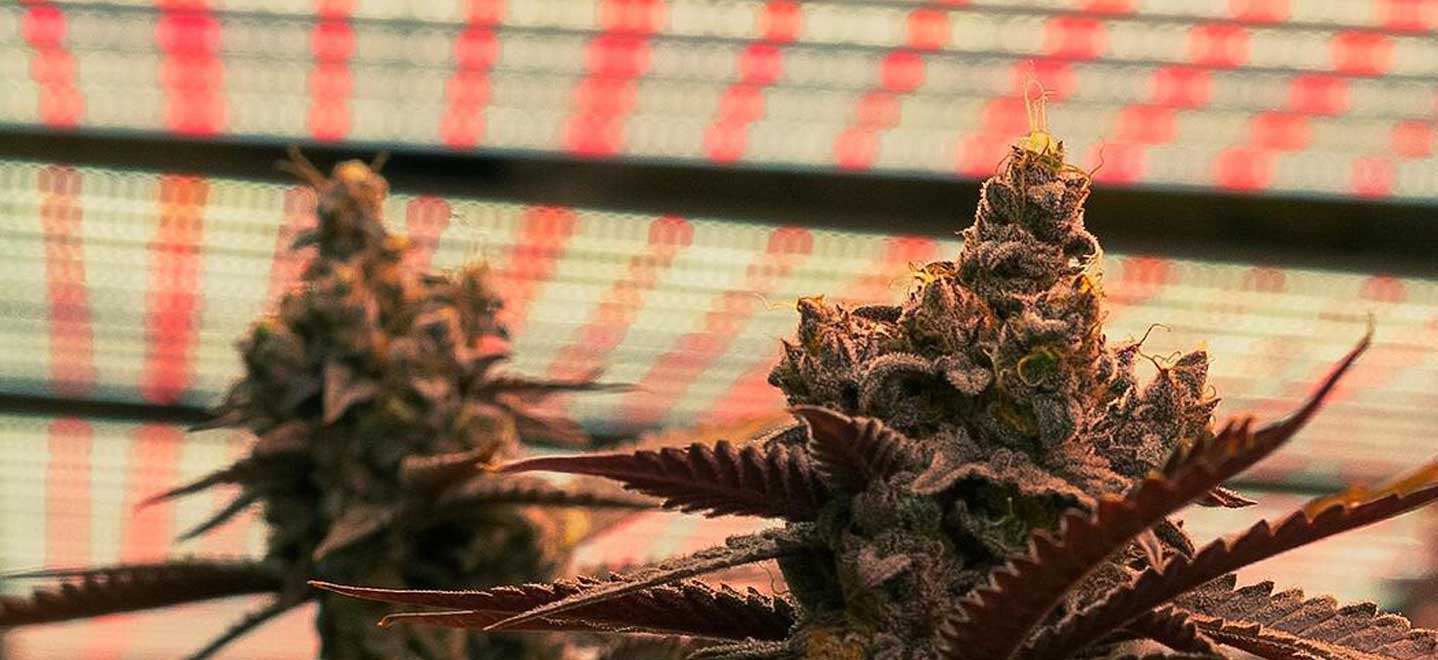 Don't waste electrons! The innovative design of Agrify grow lights results in a PPF of up to 1610 umol/s and 2.55 umol/J, generating more useful light for your plants with less radiant heat.
More Ways to Outperform the Sun
Proven to Increase Yields
More Than Just LED Grow Lights
Frequently Asked Questions
PPFD (Photosynthetic Photon Flux Density) measures the amount of photons that fall on a square meter of target area per second - the main driver for photosynthesis. A light fixture with a higher wattage or PPF rating doesn't necessarily translate to a higher PPFD output, as PPFD light delivery depends on several factors driven by fixture design. When comparing grow lights, it is essential to look at PPFD ratings to ensure crop yield is maximized.
Moving plants from low intensity light to high can induce stress, impacting a plant's health. LED grow lights tend to have a much higher intensity light output than HID lighting. Ramping up the LED intensity periodically, either using the dimmable feature on Agrify indoor LED grow lights or by adjusting the fixture distance, can help the plants adapt and thrive in their new environment.
Installation height depends on the type of LED being used and the cultivation application. Agrify's Model R lights are designed to be used over a canopy size of 4' x 4' and placed 6 to 12 inches from the canopy for the flowering phase. Since the plants need a lower light level for the vegetative phase, the lights can either be positioned12 to 18 inches from the canopy or the light intensity can be dimmed.
Many LED grow light fixtures are rated to perform more than 40,000 hours. Agrify's Model R indoor LED grow lights are rated to last over 54,000 hours while holding at least 90% of their original light output. In comparison, HID lights are typically rated to last between 15,000 and 20,000 hours, with output dropping by about 50% as the light passes 10,000 hours, contributing towards a reduction in crop yield.
The LED grow light market includes numerous options; the best way to identify credible and reliable partners is to confirm that the light fixtures are rated to DLC and UL standards. These certifications add another layer of confidence for the grower by confirming that product specifications have been verified by an accredited lab. In addition, look for lights that are certified by the National Sanitation Foundation, meeting rigorous safety and sanitation standards.
Power
630W
Lifetime
L90@ 54,000 hours
Light Output (PPF)
1610 µmol/sec
Dimmable
Yes
Efficacy (PPE)
2.55 µmol/J
IP Rating
IP65
PPFD
Average @6" - 1100µmol/sec/m2
Adjustable Spectrum
Yes (2-channel)
Average @ 12" - 900 µmol/sec/m2
Ready to take your grow to the next level?
Related Products & Services