Add a header to begin generating the table of contents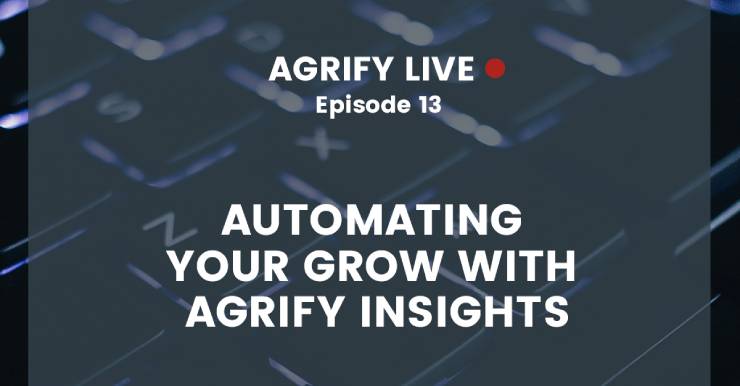 On this episode, Agrify's VP & Head of Horticulture and Customer Success, David Kessler and Agrify's VP of Software, Steve Drucker will discuss automating your grow with Agrify Insights, our production planning software.
Learn the benefits and advantages of cultivating with Agrify's revolutionary hardware and software and how it can help optimize your plants, facility and operation
Benefits of Agrify Insights:
The goal of Agrify Insights is to grow the best possible plant, while maximizing profits.
Programmable logic controllers (PLC) monitors, make decisions, and have an action specifically designed for one plant.
Agrify Insights does not need to be installed, any web connected device can run this software.
The roles based dashboard allows different people (owner, facility manager, farm manager) to see different information based on their specific job.
The software sees what growers see by giving real time control and visualization of all parts of cultivation.
Every VFU in a facility roughly collects 1 million holistic data points a year.
Automating grow is looking to reduce overall labor in cultivation processes by collecting data to improve operation workflow, manage employees and manipulating temperature and CO2 levels through software.
A grow plan is the recipe of how plants will be grown and the lifecycle is the "food" that is being cooked.
Production planning is the brain of the facility that makes plans into a schedule and is important for optimization and consistency.
Agrify Insights took "Alexa" technology and embedded it into the software allowing a microphone to be available at all times on all levels of the software.
To learn more about Agrify Insights and our suite of cultivation products:
Add a header to begin generating the table of contents