Add a header to begin generating the table of contents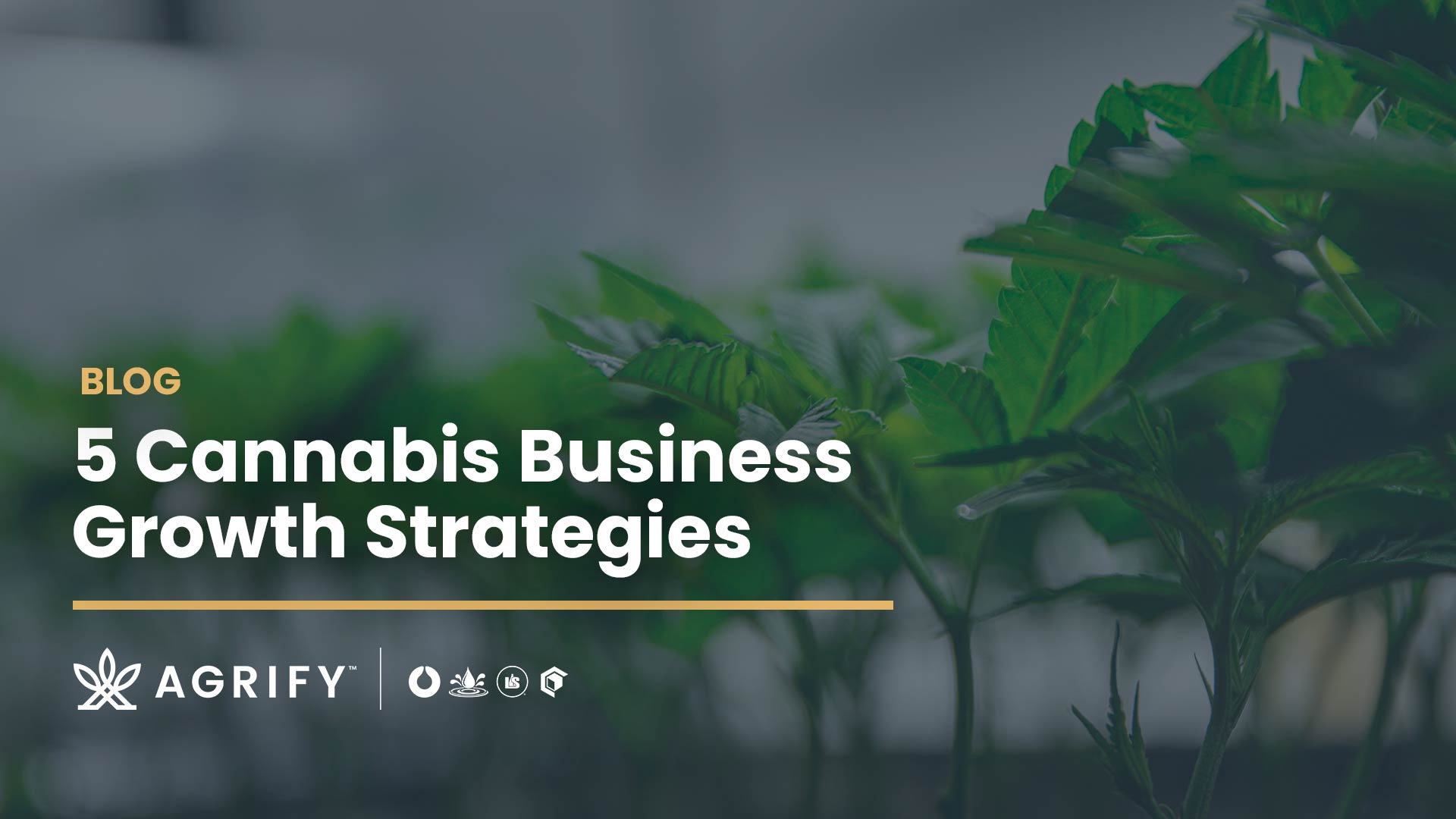 The US cannabis market hit a significant milestone in 2021. According to a Grandview Research estimate, the market has finally surpassed $10 billion. Combined with an impressive CARG of 14.9 percent until 2030, this is indeed the golden era of cannabis.
How will you capitalize on this opportunity as a small to midsize operation? Ultimately, you must grow or risk getting lost in the crowded marketplace–let us help.
At Agrify, we've witnessed firsthand what works (and what doesn't) when scaling a cannabis cultivation business. Whether you are expanding a cultivation facility, moving into new markets, or going vertical, take a page from our book on how to grow successfully.
5 Cannabis Business Growth Strategy Tips
1. Smart Decisions Founded in Data
If your cannabis business growth strategy revolves around adding new cultivation facilities, new grow rooms, or new consumer packaged goods (CPG), all business decisions need to come from data-driven insights.
Agrify is built on data. Agrify InsightsTM, our core cultivation software, pulls upwards of 2.5 million points of data per Vertical Farming Unit (VFU) on an annual basis—data that helps you craft precise cultivation recipes, pivot conditions to reach perfection, and shave down operational expenses.
From employee costs to intensive crop monitoring, Agrify Insights ensures that every decision you make is based on actual numbers and growth is based on realistic expectations.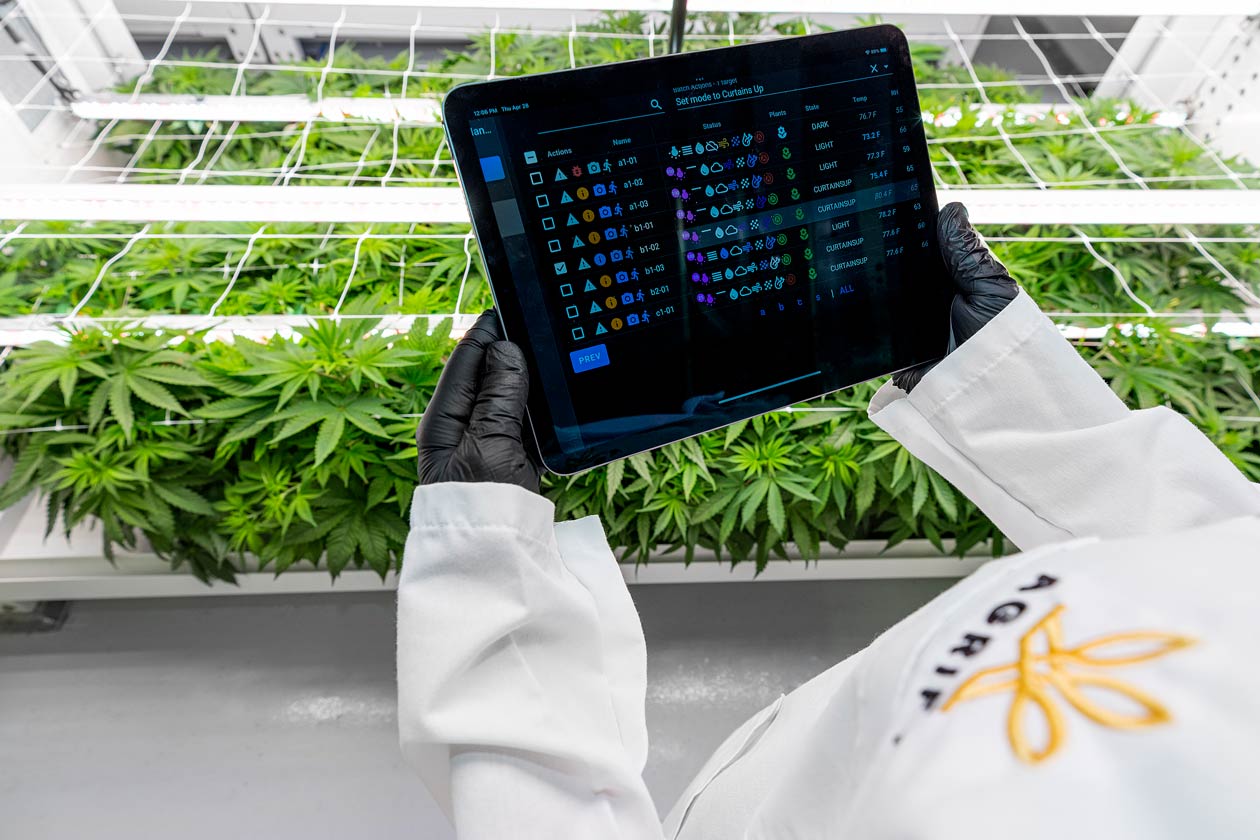 2. Consistency Between Crops & Between Facilities
Scaling your cannabis growing business will only work if you can achieve consistency. Especially in the world of cannabis CPG, consumers demand uniformity from one harvest to the next and from one product to the next.
For cannabis cultivators of all sizes, consistency remains an ongoing challenge. Cannabis is a highly variable plant. Minute changes to its environment can drastically alter the phytochemical profile and harvest size.
Agrify's VFUs, paired with Agrify Insights, ensure you grow better and smarter. Thanks to controlled growing environments and advanced monitoring, it's possible to reduce intercrop phytochemical variation down to 0.3 percent.
More importantly, it's not just between crops at the same facility. For successful cannabis business growth, Agrify helps you hit that same level of precision between facilities.
3. Scalability, With Modular Designs
As many multistate operators (MSOs) have discovered in their quest to expand into new markets, acquiring older legacy facilities is only sometimes a fast track to growth. Older facilities, built with dozens of disparate systems, are resoundingly challenging to learn, not to mention adapt, which is why Agrify's modular designs work so well. Instead of navigating the often incompatible intricacies of older systems, our VFU is designed as a plug-and-play compartmentalized growing environment.
Whether it's a brand new build-out or revitalization of an older one, modular designs are inherently scalable. Agrify's VFU makes it easy to expand without compromising on flower quality or production potential.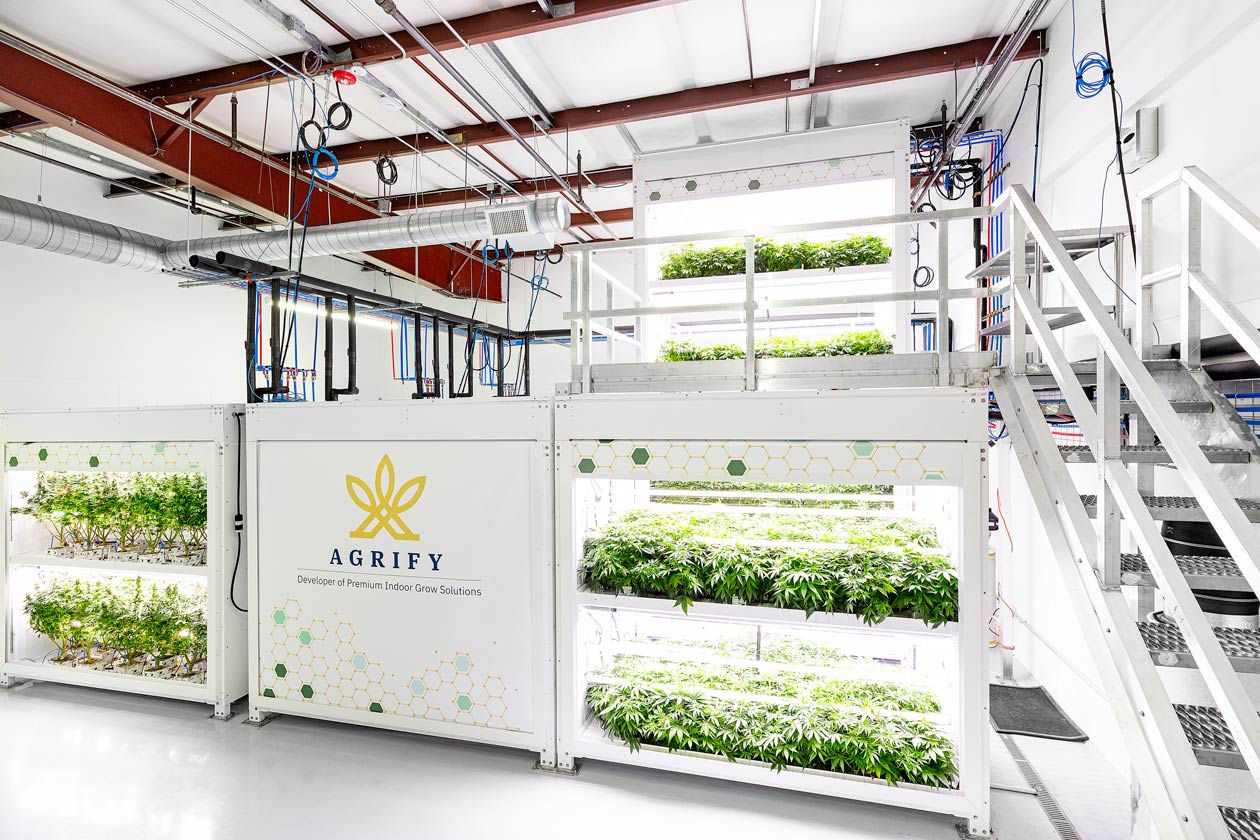 4. Vertical Integration for Market Dominance
Another well-established growth tactic among MSOs and single-state operators is to expand vertically within the market. By controlling the entire supply chain from seed to sale, it's possible to capture more market share and thereby solidify profitability.
Through a comprehensive and cohesive suite of systems, Agrify facilitates seamless vertical expansion. Precision-controlled VFUs, best-in-class extraction options, and advanced formulation and post-processing technologies — we offer an end-to-end solution to fit any business model.
5. A Single Supplier to Solve Growing Pains
A final frustration among cultivators expanding into new facilities and markets is simply getting all the equipment to communicate.
Although you may have sourced the best HVAC, irrigation, and lighting fixtures, none of these individual brands were designed to function as a cohesive whole. Plus, each of these suppliers has a certain mandate during design and construction; there isn't a single source to ensure streamlined integration.
But what if you could reduce growing pains by working with a single supplier? Agrify provides a seamless experience covering facility design, engineering, and construction. Our VFUs come ready to grow, with no intra-system wrangling required.
With on-site training and advanced auxiliary technologies that were actually designed to function as a whole, we are a total solution for the cannabis industry.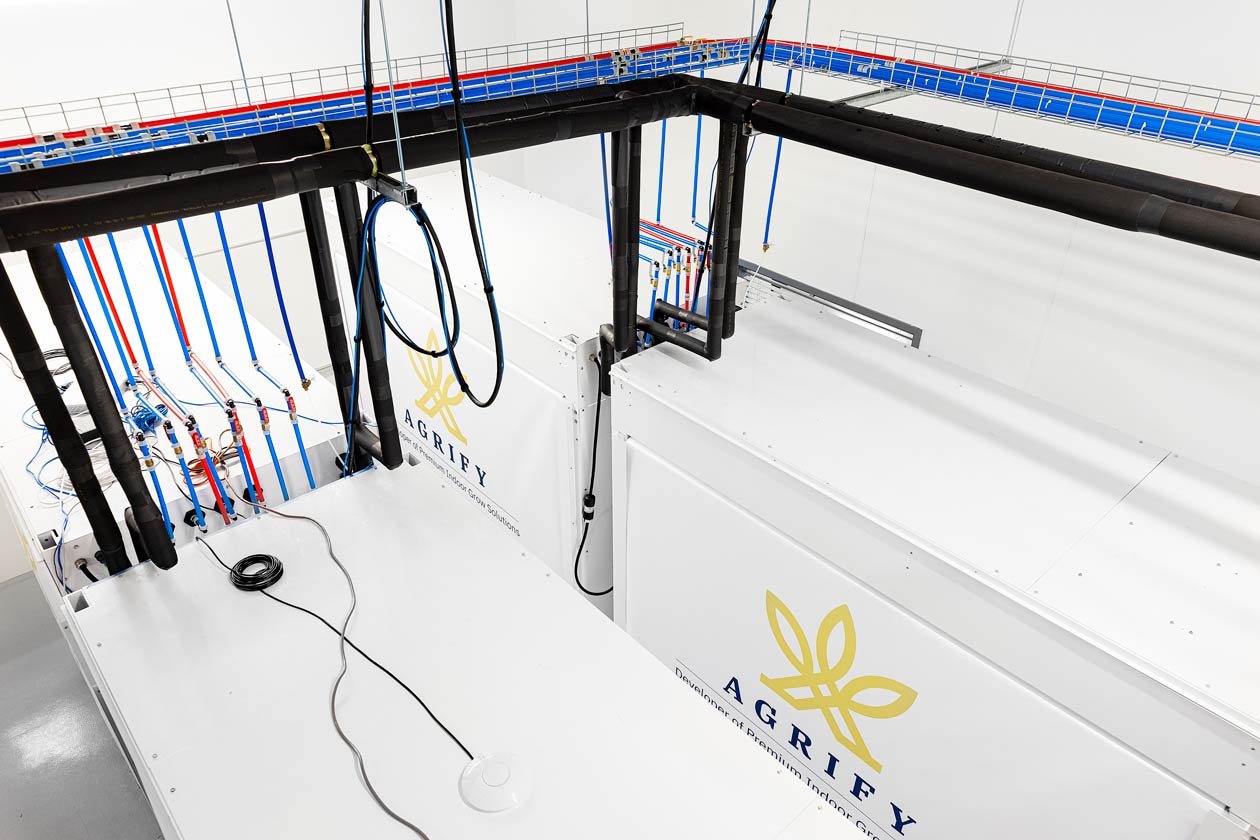 Grow Smarter. Grow Better. Grow with Agrify.
Agrify is a data-driven ecosystem of world-class systems that propels cannabis business growth. From facility design and build-out to precision cultivation and SKU production, our iconic brands offer everything you need to scale your business — all under one roof.
Want to see how Agrify fits into your cannabis business growth strategy? Schedule a free consultation today.
Add a header to begin generating the table of contents