Add a header to begin generating the table of contents
When I began my college experience 3 years ago, I had fully intended to study wildlife ecology, learning about animals and their habitats. I was determined to become a wildlife specialist and spend my days working with animals, but that all changed when I took my first ecology class. I became hooked on plants, how they grow, what they are made of, and what benefits they could provide to humans. But that wasn't the only thing that changed when I started college: I also began smoking cannabis. My experience with cannabis has been life-changing in the best way possible. It helped me manage my anxiety symptoms and overall have a better outlook on life.
As I reached the end of my junior year, I was looking for a way to combine these two interests into a career. Luckily, I was able to get an internship at PurePressure in Colorado, and I can honestly say that it has been one of the best opportunities of my life and I can now see a future in this industry over anything else. The past few months working at this company have taught me that there is so much to know about cannabis, and a lot that you can only learn from being in the industry itself. From the basics of cannabis to business models to niches, there is so much more to cannabis than just rolling up a joint.
My goal with this post is to share some of what I've learned with other newcomers to the industry, along with some helpful resources, that I believe everyone should know before starting, whether that be your career or even a new business.
Cannabis Basics
No matter what part of the industry you want to join, there are certain things that everyone interested in cannabis should know. A basic understanding of biological processes and chemistry in cannabis plants is extremely helpful no matter what you are doing. From cultivation to extraction to sales, if you do not know where the plant came from, the strain and its properties, how it arrived at the specific consumable product that is being sold, and the effects it typically generates, the customer could lose faith in the reliability of the product and your knowledge of cannabis. This is not to say that you need a degree in plant biology or chemistry, but you should know the basics of cannabis science. To this end, I suggest diving more deeply into plant physiology and the endocannabinoid system as a start. Sites such as Leafly, Weedmaps, and Ganjapreneur all have extensive posts about everything cannabis and I have found these resources to be very helpful in understanding the basics of the plant. I've also included a  list of definitions of important terms and terms I mention at the end of this post. Once you've mastered the basics, you'll be prepared to dive deeper into the areas of cannabis you're most interested in.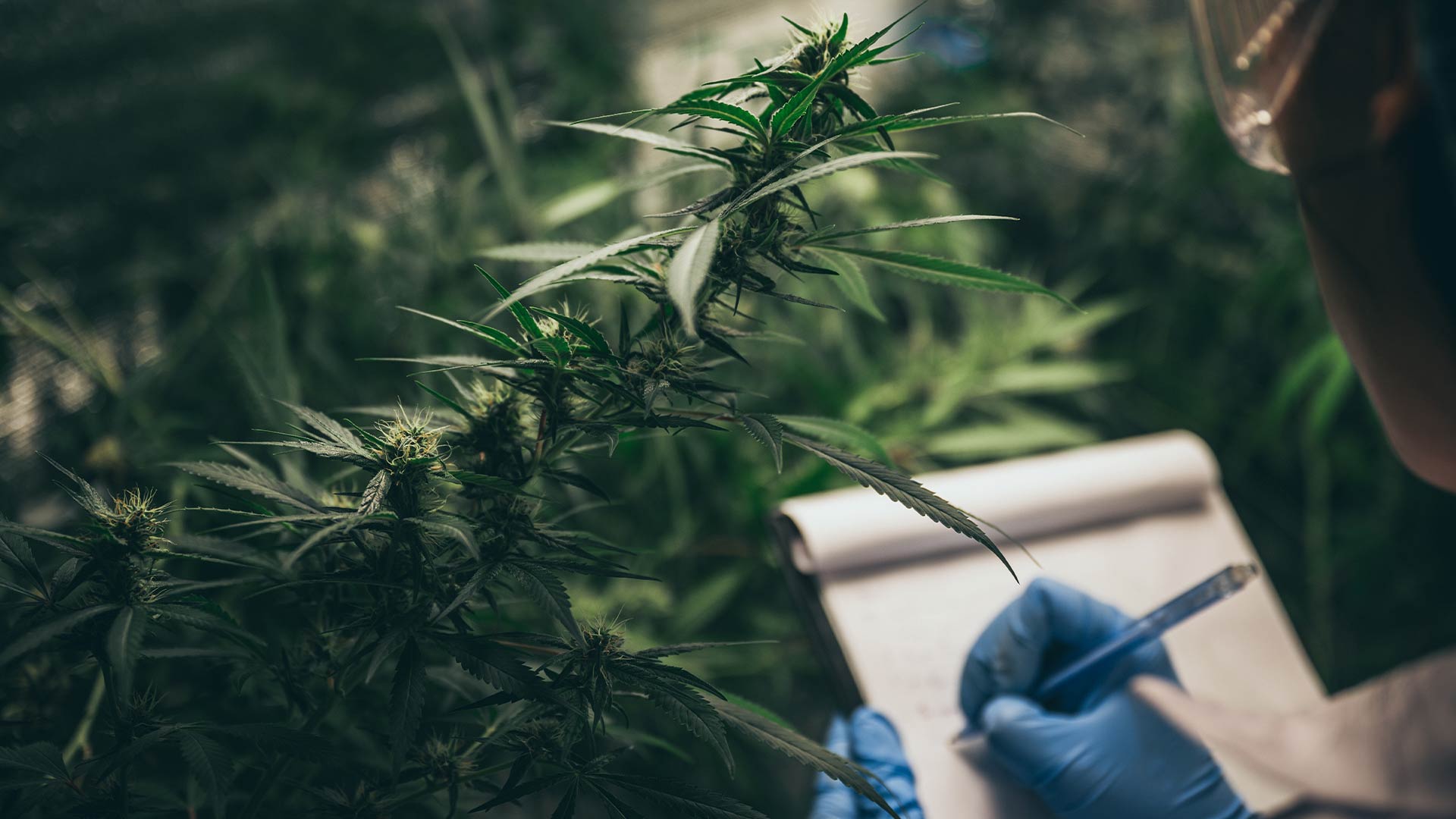 Businesses and Licensing
The cannabis industry is a vast and diverse world, with multiple different paths to take, each with their own merits and pitfalls. Depending on where you live, there are many different types of cannabis businesses. Cultivation, Extraction / Manufacturing, Dispensaries, or any combination of these, are the primary license types, with other, less common varieties like Wholesale, Distribution / Transport, and Testing. The first thing any new entrant to the cannabis industry should do is get to know the ins and outs of the market you want to join. 
At PurePressure, we focus on the mechanical side of things, creating extraction tools that help other cannabis businesses make consumable products. As an intern here, I've learned the most about solventless manufacturing, but also a great deal from the experts across Agrify's brands including at Precision Extraction and on the cultivation side with Agrify's Vertical Farming Units. While new business owners can decide to pursue any combination of these business types, it is important to remember to focus your efforts, and that your goal should not be to create every kind of product out there. Your business should be focused on a specific audience — whether that be extract smokers, flower smokers, edible consumers, etc. — in order to stand the best chance at success. Similarly, when working to build a career in cannabis it is important to decide which of these different areas you would like to specialize in, then focus on developing the skills necessary to succeed in that area specifically. I highly recommend looking up the website for cannabis oversight in your state for resources on licensing and legalities. With a solid understanding of cannabis businesses and license types, you can make an informed decision about how exactly to approach your entry into cannabis.
Cannabis Industry Today
Once you've mastered the basics of cannabis and explored cannabis businesses and license types enough to decide which area of the industry interests you most, you can learn about innovations in that particular part of the industry. There's a lot more to the cannabis industry than just knowing how to grow, extract, or sell product. Understanding where the cannabis industry is now and how it is both growing and innovating is equally as important. 
If you want up-to-date news on the industry, federal policy, and international news, sites such as MarijuanaMoment post daily updates that are very informative. Cannabis has been consumed for thousands of years, and throughout that time, cultivation and extraction practices, as well as the plant itself, have never stopped changing. As of right now, cannabis extraction is hottest on the market, with both veteran consumers and newcomers finding an interest in extracts. This played a large part in my own journey of finding a niche in cannabis because I wanted to learn about the newest innovations, and the Agrify family of brands is leading the pack with extraction.
 Cannabis extraction is the process of taking fresh flower and extracting the desirable cannabinoids from the plant matter. There are three major types of extractio1n: hydrocarbon (Precision), ethanol/alcohol (Precision), and solventless (PurePressure). I personally have not had much direct experience with hydrocarbon and ethanol extraction, but I found the following resources incredibly helpful to understand the basics of cannabis extraction:
CO2 vs. Ethanol vs. Hydrocarbon Extraction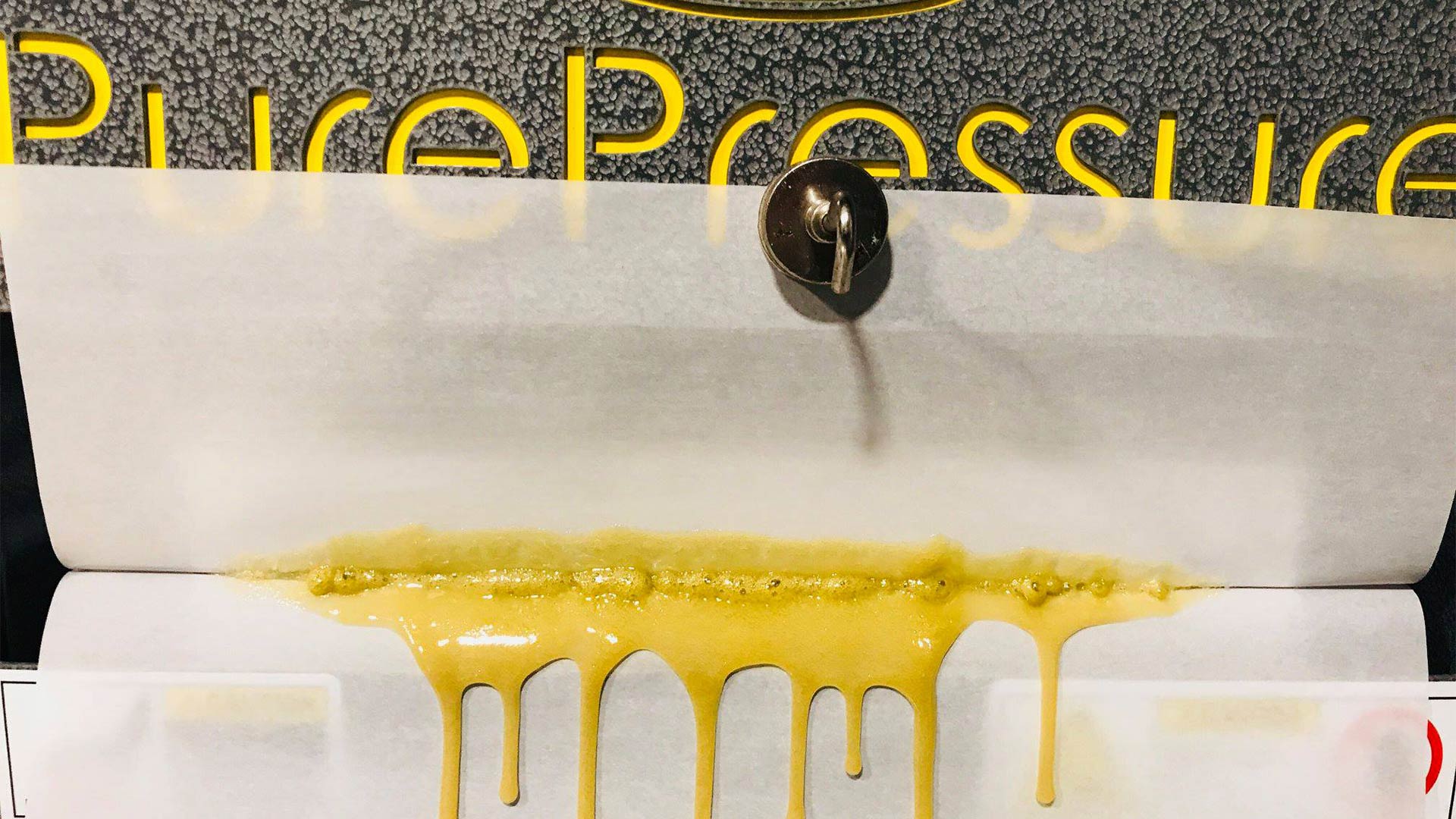 Exploring Niches
My experience with solventless extraction has led me to believe that it is the next frontier in the cannabis industry. Solventless extraction is exactly what it sounds like: extraction without a solvent. Fresh frozen flower is placed in a bath of RO (Reverse Osmosis) ice water and agitated until the trichome heads fall off. Those heads, now called ice water hash, are collected and can be either left as is or processed into other products such as dabbable material and vape cartridges.  
For processing, the hash is pressed between two hot plates at varying temperatures and pressures, depending on what product you would like to make, with the resulting products considered some form of rosin. Solventless attracted my attention because it creates products without the use of external chemicals such as butane and ethanol. It also requires high-quality plants to create high-quality hash and rosin products. This can be viewed as both a pro and a con of solventless extraction because, while you are spending more on quality plants to wash, you are able to create esteemed, and expensive, products to sell. As we say at PurePressure, "Fire In = Fire Out!" While there is nothing inherently wrong with using chemical solvents to create cannabis extracts, the idea of having a product that is "natural" appeals to a large audience, including myself. If you want to get into the extraction business and create quality, high-value products with room to grow, solventless is most likely your best bet.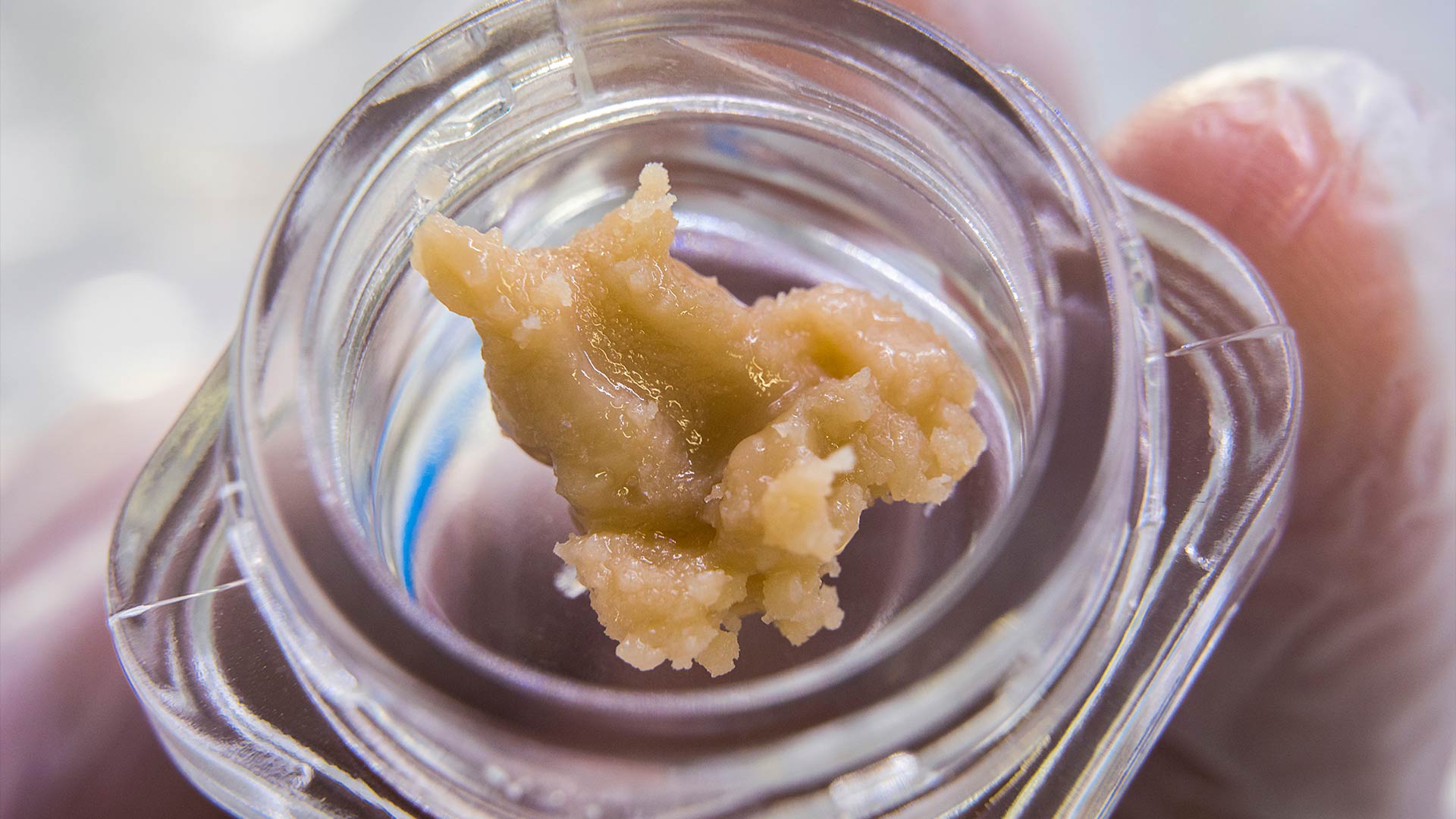 Community and Collaboration
In the process of exploring my interest in solventless extraction, I have had the pleasure of being surrounded by some of the top leaders in the solventless community and they have been incredibly welcoming and helpful. One of the main reasons I have fallen in love with the cannabis industry is because of the community culture I have observed. I have worked in a couple of different industries over the past few years, and I am happy to say that I have never found a community as welcoming and helpful as this one. As soon as I arrived at the office, I had some of the top experts in the industry willing to talk with and teach me anything I wanted to know. The family mentality is definitely present, with collaboration as a key part of the work culture. 
One of the most important parts of working in this industry is understanding that you cannot do it all alone. Unless you work with others and compartmentalize well, your business will fail. Now you may have heard that, sometimes, experts in cannabis can be very closed off and unwilling to teach/tweak their methods. Many of the top growers and extractors have been in the business for decades and, understandably, swear by their own methods and keep their secrets for success to themselves. While this mentality is certainly present in the space, luckily, I have not found that to be true. If there is any piece of advice I can give you, it would be to talk to anyone and everyone. Everyone in the industry has had their own individual experiences that can help you learn more than you could ever learn on your own. You can find information online that will make you feel like you know everything there is to know about cannabis, but much will remain unknown to you until you talk with the experts and work hands-on with the plant. 
In conclusion, if you want to get into an industry that is just hitting its stride and has a lot of room for personal and professional growth, cannabis is the space for you! As more and more states legalize in the US, along with countries around the world, the market for cannabis is ever growing. My summer at PurePressure has helped me realize that this is the industry I want to be in, and I want to make a career out of it. There is still so much room for discovery and innovation in cannabis and I want to be a part of that movement. Whether that means I start my own business or dedicate my life to cannabis research, I want to be a part of the innovation. This is one of the few industries where you could start right now and become a leader if you put in enough work. I want to become one of those leaders. I am excited to see what my future in cannabis holds and I hope this helps kickstart your journey into cannabis.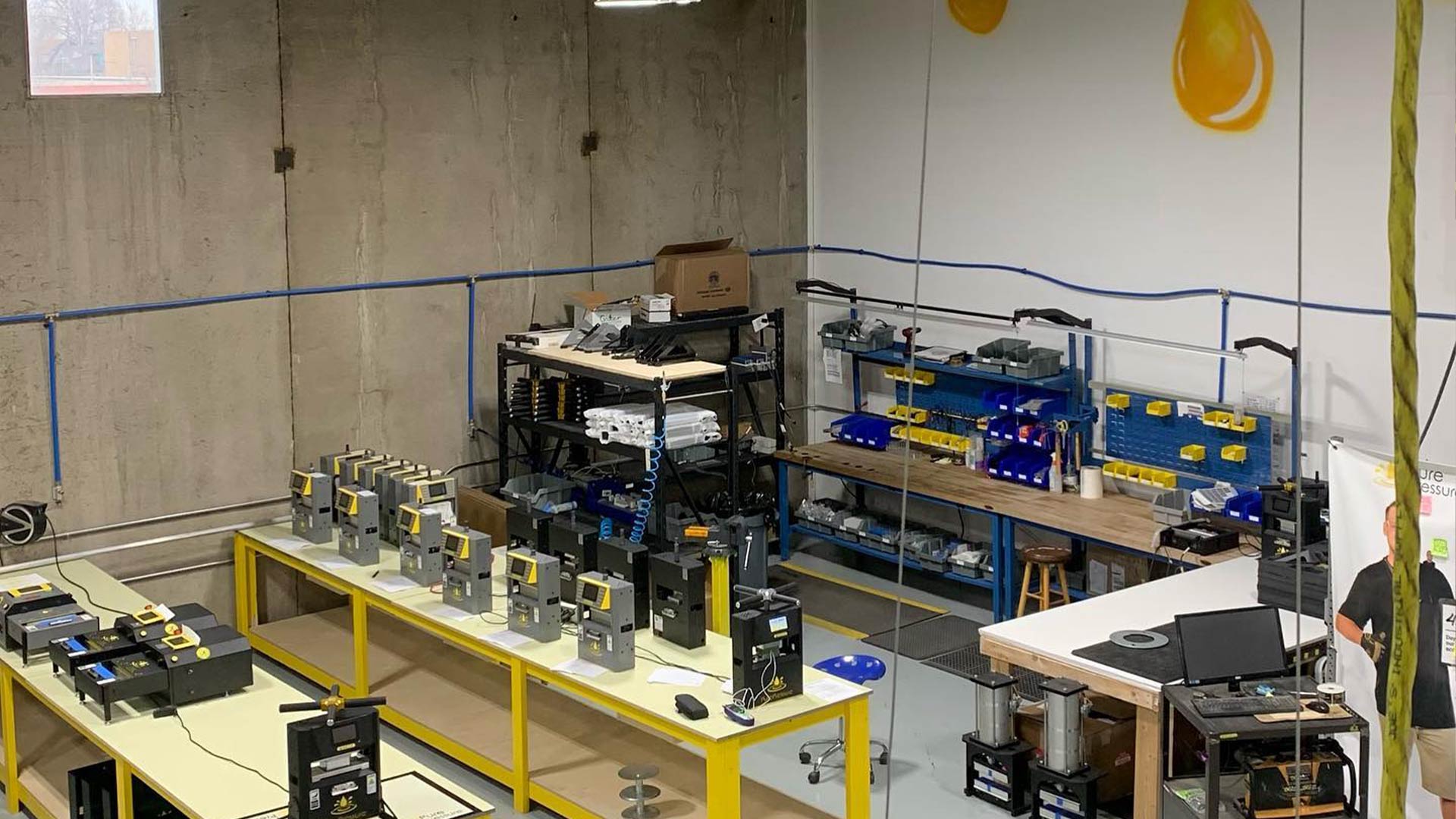 Definitions:
Cannabinol (CBN): A crystalline, mildly psychoactive Cannabinoid, C12H26O2, found in very small quantities in Cannabis as a derivative product of THC breakdown. Purported to have sedative properties.
Cannabinoid: Any of the various, naturally occurring, biologically active chemical constituents (such as cannabidiol or cannabinol) for hemp or Cannabis including some (such as THC) that possess psychoactive properties. (Definition from Merriam Webster)
Cannabis: A tall Asian herb that has a tough fiber and is often separated into a tall loosely branched species (C. sativa) and a low-growing densely branched species (C. indica). 
Decarboxylation: A chemical reaction that results from heating a Cannabinoid to the point of removing a carboxyl group, thus enhancing the Cannabinoid's ability to interact with the body's receptors. Decarboxylation is dependent upon time and temperature. For example, tetrahydrocannabinolic acid (THCa) will naturally decarboxylate into tetrahydrocannabinol (THC) over time, or immediately after being exposed to heat. 
Terpenes: Organic compounds that provide the aroma and flavor in Cannabis and a variety of other organisms, including plants. Terpenes are responsible for the aroma and flavors of Cannabis and influence its effects by interacting with Cannabinoids (Definition from Weedmaps)
Tetrahydrocannabinol (THC): An intoxicating and psychoactive Cannabinoid found in Cannabis. THC is the most well-known Cannabinoid in the plant and is capable of inducing a variety of sensory and psychological effects, including mild reverie, euphoria, increased sensory awareness, and many therapeutic benefits as well. 
Add a header to begin generating the table of contents