Add a header to begin generating the table of contents
Cannabis Education Overview & Introduction
---
While cannabis, like other industries, is currently experiencing a downturn, the long-term prospects are still sky-high. Estimates vary considerably, but the total cannabis market is expected to be valued between 57 and 100 billion by 2030, depending on which reports you believe. Leafly recently reported that there are nearly half a million people working in the industry in the United States alone, with hundreds of thousands or even millions more people potentially entering various cannabis-related jobs in the coming decade. While there is already huge demand for experienced individuals in the general categories of cultivation, extraction, and dispensary operations, all kinds of other positions that require some variety of formal education are coming into the fore.
From chemists and lab technicians to test samples to marketing experts and new "cannabis sommelier"-type roles, it's difficult to understate how many job openings will need to be filled in the coming years. The range of new talent this market will utilize as the industry continues to grow will surely be massive: legal experts in new markets, accountants, geneticists, and culinary experts are just the tip of the iceberg. That's good news for people wanting to enter this space and start a career because there are so many different fields for them to go after depending on their interests and skills. Like any industry, good help is always hard to find, and for individuals that want to stand out or specialize, numerous cannabis educational programs are popping up everywhere offering coursework to help get ahead and stay there.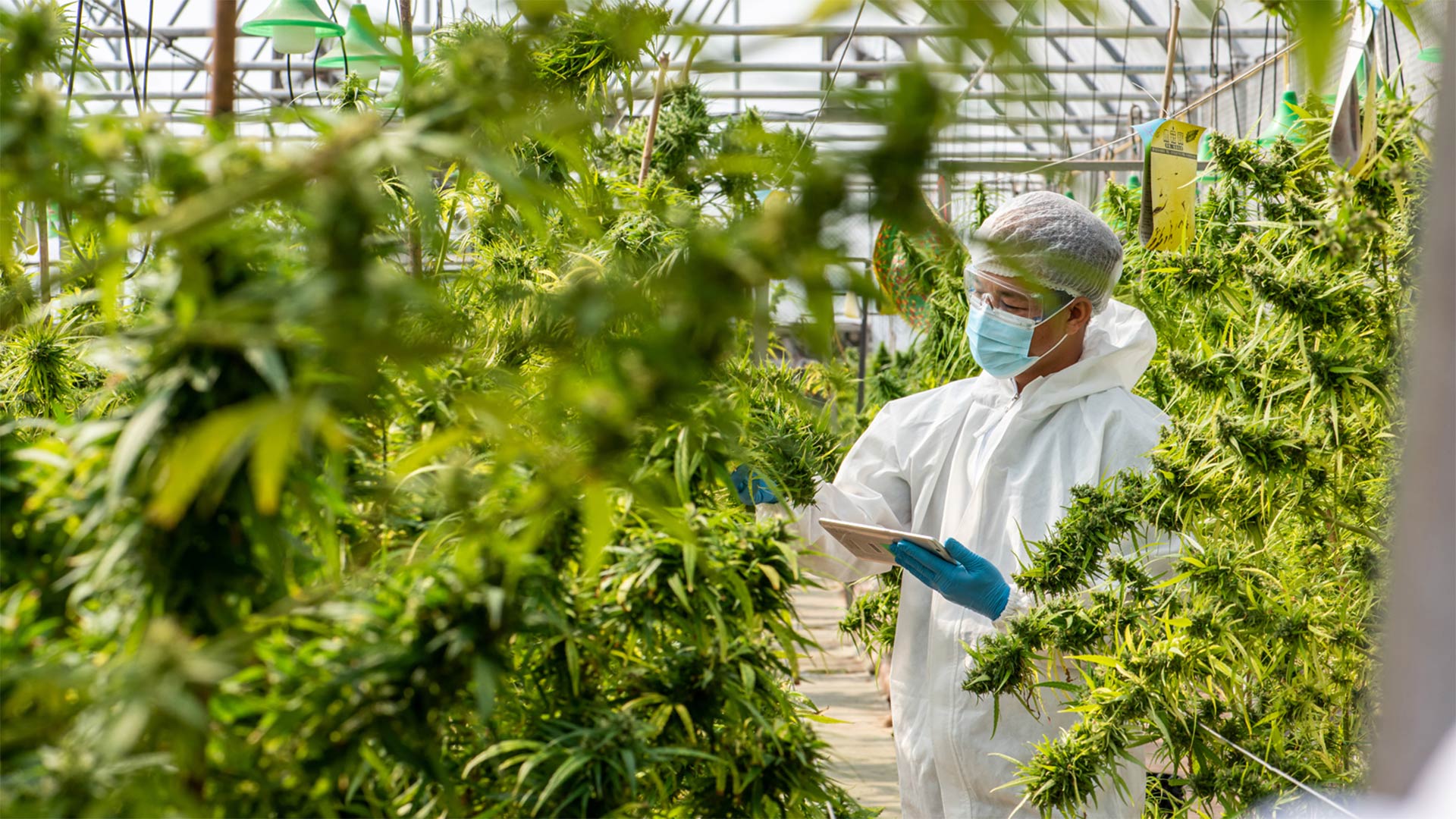 In fact, many of the most popular programs are major rivals with one another and are spending vast sums of money to attract students ready to pursue careers in one of the world's fastest-growing industries. With a legion of competitive certifications vying for authority, navigating which are worth the money is no easy feat. Industry celebrities have even been tapped to endorse educators and sway your opinion, but choosing which program is right for you ultimately comes down to what job you hope to have and your budget. Thankfully, many of the programs available today can be accessed online and completed at your own pace, but for the more serious programs, in-person classroom time and field trips to licensed businesses are required. For highly technical or scientific cannabis roles, a four-year or graduate-level degree is typically a prerequisite, with additional training from a cannabis-focused program being the cherry on top.  
Educational Opportunities
Not everyone who is passionate about the plant or the industry has had the benefit of living in a state or market where it's been legal for some time now like Colorado to California, but that isn't stopping motivated individuals from seeking careers in cannabis (nor should it!). For many, including those with storied resumes outside of the cannabis industry, getting their foot in the door can be frustrating and strangely difficult due to a lack of hands-on experience with the plant or market, experience that many businesses prize when selecting applicants. While it's impossible to replace direct experience, completing even an introductory program online can provide benefits. And for those looking to go much further, there are plenty of options available.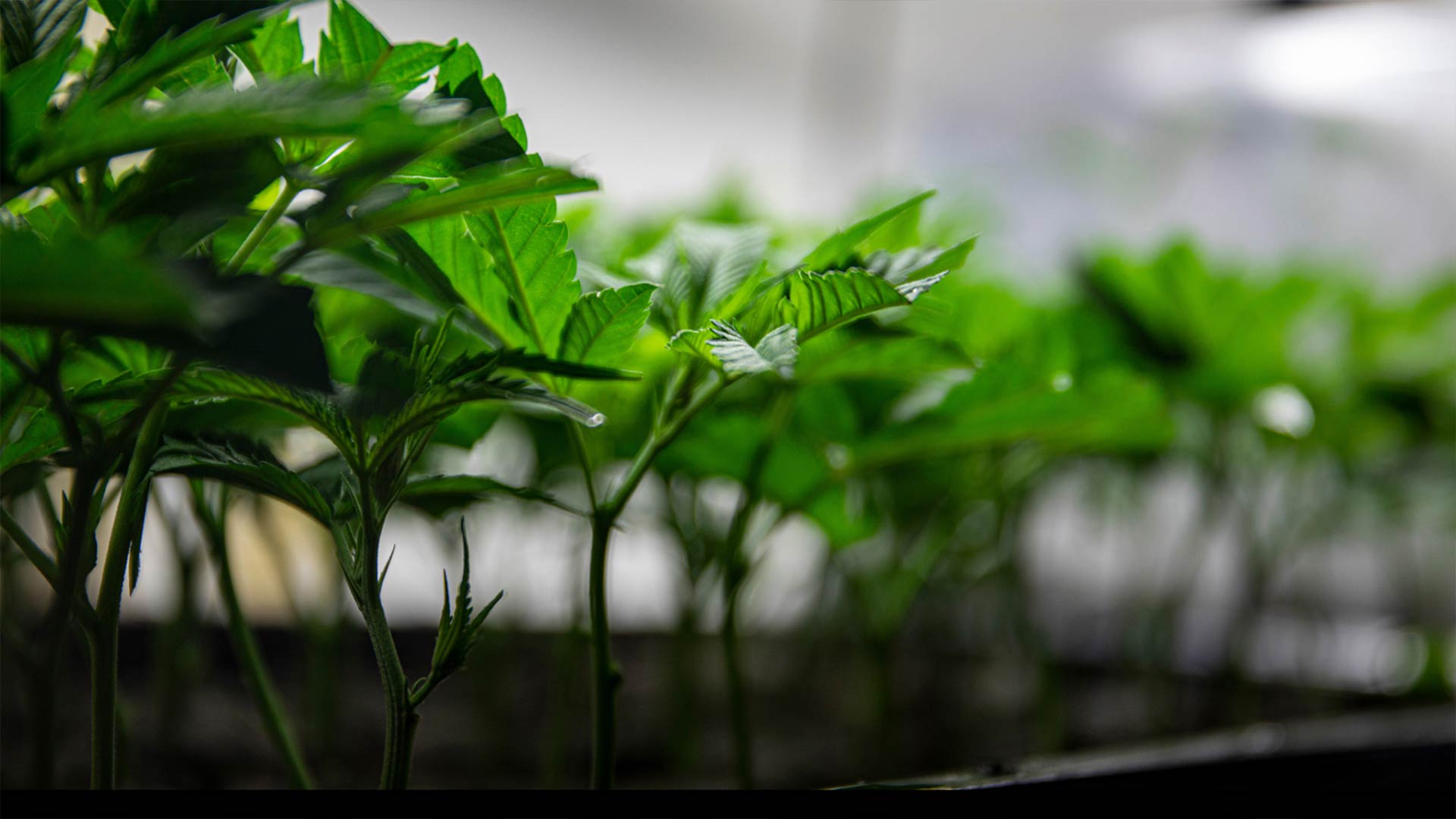 Cannabis education began with non-collegiate programs by early pioneering institutions such as the Trichome Institute, Oaksterdam University, and Cannabis Training University. They saw the real, immediate needs of the burgeoning cannabis industry and were among the first to provide industry-specific education in the vacuum that existed at the collegiate level. In the past few years, however, that has begun shifting rapidly, with college courses from nationally accredited universities now launching across the US. Many different types of programs now exist for future job seekers looking to acquire training, ranging from one-off certificates to full length multi-semester degrees and minors. There are so many options to choose from it can initially seem overwhelming, but read on to pick a program that might work best for your aspirations in the industry.  
Top Programs
---
Non-University
Level
Oaksterdam, founded in 2007, has the special honor of being perhaps the very first cannabis educational institution. Since that time they've expanded dramatically to offer in-depth courses in categories such as horticulture, business, budtending, and extraction. The school also has a variety of "elective" one off courses too, which are geared towards more casual educational seekers or those looking simply to learn about cannabis as a hobby (FREE – $250 per course). They offer both "self-paced" courses, where you study on your own time, and "fast-track" courses that meet live twice a week for 8 weeks, allowing you to network with teachers and students. 
Cost 
Self-Paced – $486 for "Budtending" and $983 for all other options.   
Fast-Track – $695 for "Budtending" and $1,995 for all other options.  
Accreditation: not accredited. 
Founded in 2009 in Denver, Colorado, Cannabis Training University or CTU has been offering courses for over a decade. Most of their classes focus on certified education for frontline industry jobs such as growing, extraction, and budtending. All of their offerings can be completed online and are available at very competitive prices. CTU also has the benefit of endorsements from major cannabis influencers such as Ed Rosenthal, Tommy Chong, along with leading entrepreneurs from Shark Tank. If you're looking for an affordable way to learn about various cannabis roles and what's demanded of them, CTU is a great choice. 
Cost 
CTU's self directed, multi-part "Master of Cannabis" course  costs $2500, with individual classes costing anywhere from $299.  
They tailor their offering to provide the most bang for the buck with their flagship "Master of Cannabis" program.   
Accreditation: not accredited. 
CloverLeaf is one of the only non-university education platforms that is formally accredited, in this case by the  Colorado Department of Higher Education's Private Occupational School Board. They offer a very wide range of courses from standalone certifications, to workshops and seminars, and even technical certifications as well as semester-length programs, which are coming soon.   
Cost 
Certification courses start at $199 for one-day introductory classes and run all the way up to $3,600 for multi-day programs. 
The costs of their semester-long programs are yet to be seen, but are expected to cost more.  
Accredited: Yes, by the Colorado Department of Higher Education.  
The Trichome Institute takes a slightly different approach to cannabis education, with an emphasis on their self described "Interpening", which  teaches students the nuances of terpenes, cannabinoids, and the chemistry behind them for connoisseur-level analysis. TI was one of the very first to try and mint the cannabis industry's version of a sommelier, and has been active since 2014. They also offer other classes on cooking with cannabis, consumer education, and consulting. Their courses are available online and are among the most affordable options out there.  
Cost 
All of the Trichome Institute's classes are a flat, budget-friendly rate of $249 each

 
Accreditation: not accredited.  
Green Flower Media  has recently launched their Ganjier certification, taking the concept of a "cannabis sommelier" and formalizing the educational process in such a way as to build the same level of confidence in their graduates' knowledge of cannabis as a sommelier's knowledge of wine. . Their coursework covers both online and important live, in-person portions to become certified in Humboldt, California. The Ganjier certification is a standalone process and, through their final examination process, confers a true level of expertise to students graduating from the short program. The Ganjier school is backed up by some leading cannabis experts, including the legendary hash maker Nick Tanem. 
Cost 
The bundle price for the online portion of the course and its in-person 2 day section is $2,997, or you can do them individually for $699 and $2,697 a piece.

 
Accreditation: not accredited.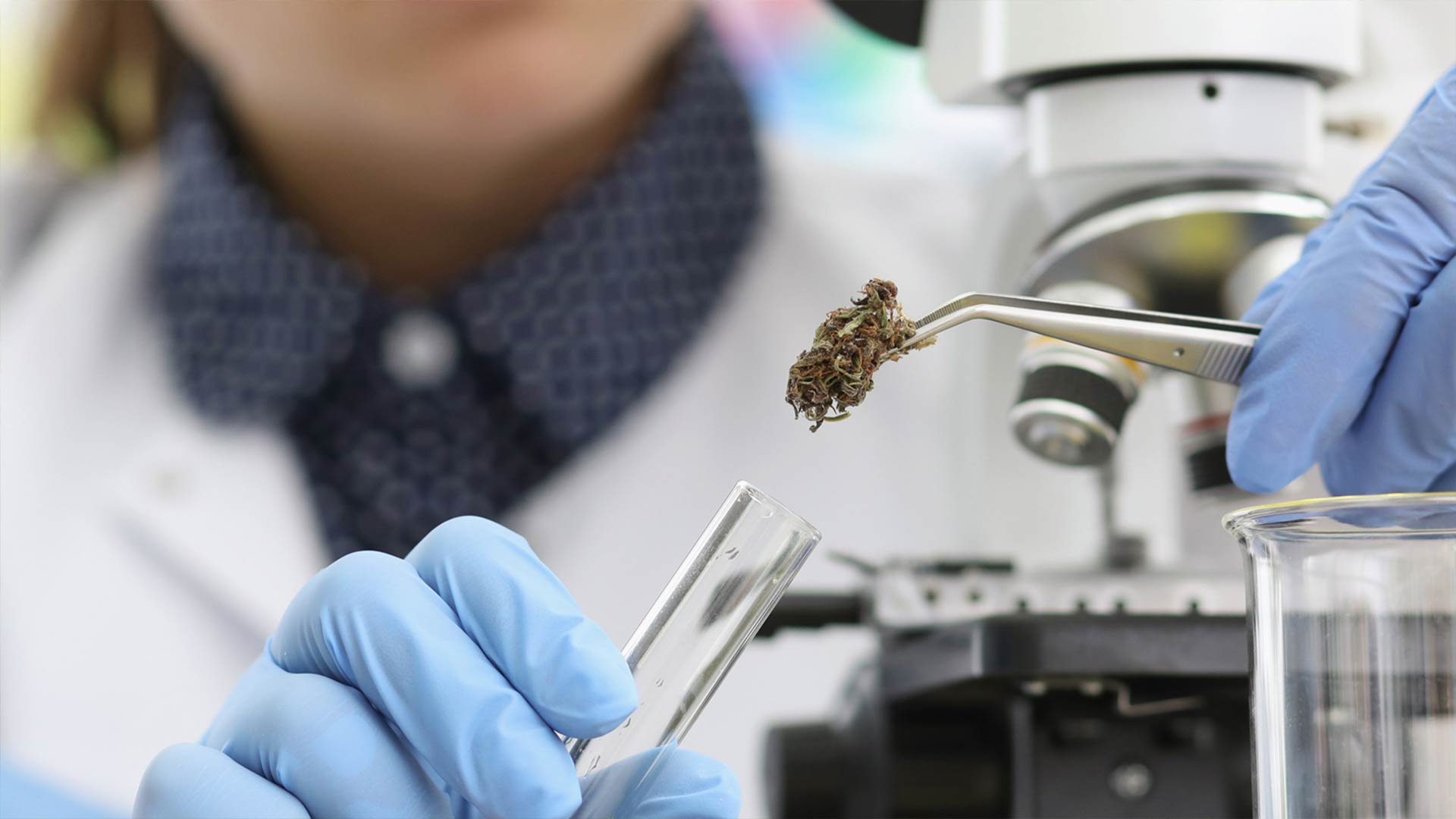 University
Level
Green Flower Media is an online platform educational provider that offers a variety of training services to individuals and businesses alike. For individuals, they offer on-demand certificate programs geared towards Advanced Cultivation Technician, Manufacturing Agent, and Dispensary Associate positions. These certificate programs are offered through their collegiate partners, online, and include an 8-week curriculum of 45 hours. They also offer university certificates in Cannabis Agriculture and Horticulture, The Business of Cannabis, Cannabis Healthcare and Medicine, and Cannabis Law and Policy. These certificate programs are offered through their collegiate/university partners, online, and include a 24-week curriculum of 405 hours. 
Cost 
On-Demand Course Certificate Programs – $850 per program. 
University Certificate Programs – $2,950 per program. 
Accredited: Yes, through the college / university through which to program is provided. 
For students looking to get into the real biology and science of cannabis, NMU is offering a full four year course of study and degree program for medicinal plant chemistry. The degree offers two tracks, one which is bio-analytical focused, and the other which is entrepreneurial. According to the class and requirements list, it's heavy on chemistry and biology, so this is no soft online certification. This degree program emphasizes all medicinal herbs, not just cannabis, so students should expect to really dig in deep during their time at NMU.  
Cost 
While in-state students have a better rate, out-of-state tuition is around $30,000 per year, so after four years most students will have their costs exceed six figures including living expenses.  
For individuals seeking a scientific career in cannabis exiting high school or attempting to find a relevant degree program, NMU's program could be a great choice. 
Accredited: Yes, by the Higher Learning Commission. 
The University of Maryland's School of Pharmacy now offers a two-year Masters of Science degree in Medical Cannabis Science and Therapeutics. This degree is meant to provide students with the knowledge they need to support patients and the medical cannabis industry, add to existing research, and develop well-informed medical cannabis policy. The program blends online instruction with face-to-face experiences at the Universities of Shady Grove, in Rockville, MD and consists of five foundational courses in medical cannabis science, therapeutics, and policy followed by four elective courses based upon the students interests. This degree is a perfect for those serious about enhancing their knowledge of cannabis, with a particular focus on medical cannabis markets. 
Cost 
In-State Tuition – $663 per credit hour. 
Out-of-State Tuition – $817 per credit hour. 
Total Credit Hours req'd – 30hrs. 
Total Cost – ~$19,890 in-state, $~24,510 out-of-state. 
Accredited: Yes, University of Maryland. 
The Medical Cannabis Institute, or TMCIGlobal for short, is a science and clinical focused educational institution that offers certain state-specific courses but is known for its continuing clinical and medical science programs. TMCI is among the premier cannabis education sources for doctors and the medical profession to ensure that cannabinoid therapies are a part of the conversation. Be aware however that their courses are for existing healthcare professionals, not casual students. 
Cost 
TMCI's online courses are surprisingly affordable, coming in around $179 to $299 per, depending on which track is desired.

 
Accredited: Yes, by the New York State Department of Health.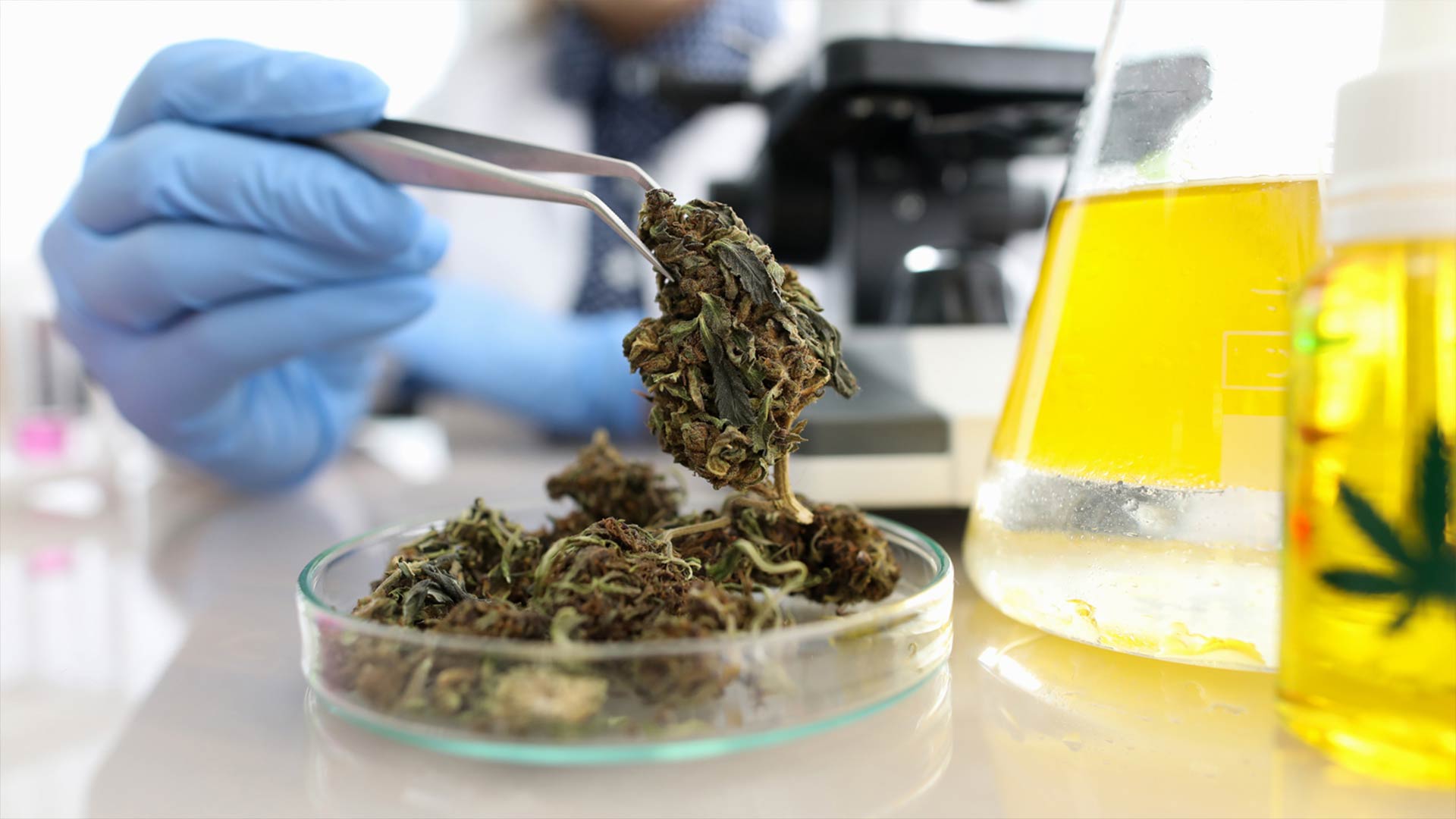 Conclusion
While we can't list every single program or certification offered, this is a great place to start for individuals looking at options to begin their journey in cannabis education. The costs, classes, and requirements vary widely, so picking the right institution is key. If you're after something simple, like a budtender certification to help boost your resume to get a job at one, a few hundred dollars and some after-hours effort is all that's required. If instead you're seeking a multi-year degree or are looking for continuing professional education, expect to spend a lot more in some cases or at least come to the other online providers with a solid understanding of your field. It's practically guaranteed that over the next decade we'll see many more collegiate courses and degrees pop up, which is certainly a good thing. If you're looking to start your own cannabis business, getting started with one of these programs might be a great place to begin. 
Add a header to begin generating the table of contents