Automation in Cultivation: The Intersection of Data, Labor, and OPEX
Weather industry fluctuations. Learn how here.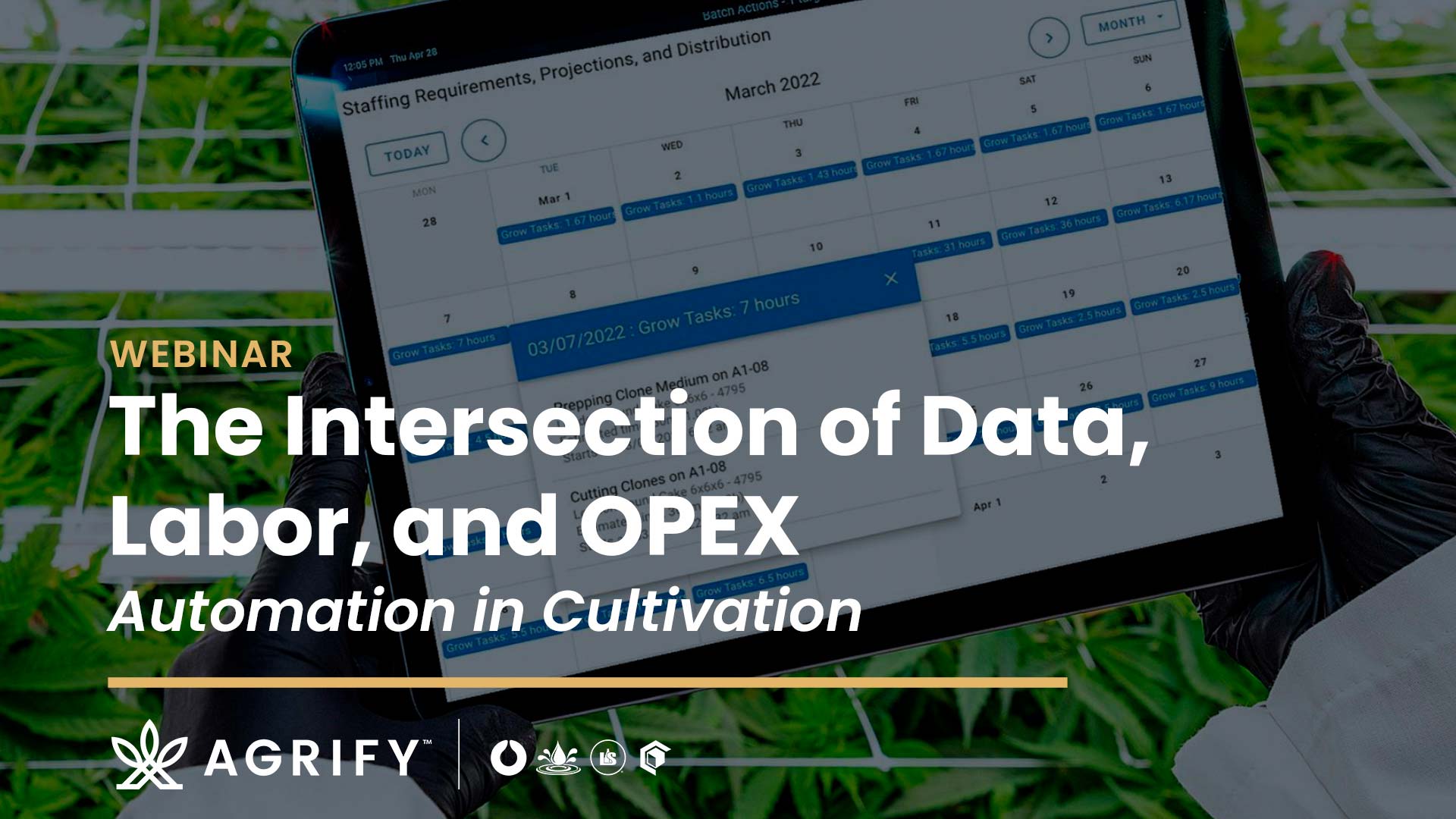 As the cannabis industry grapples with market turmoil, automation is a concrete way to reduce OPEX and enable businesses to weather industry fluctuations. David Kessler, Agrify's Chief Science Officer, presents how Agrify's style of automation can elevate cultivator skills for more efficient use of employee time and expertise.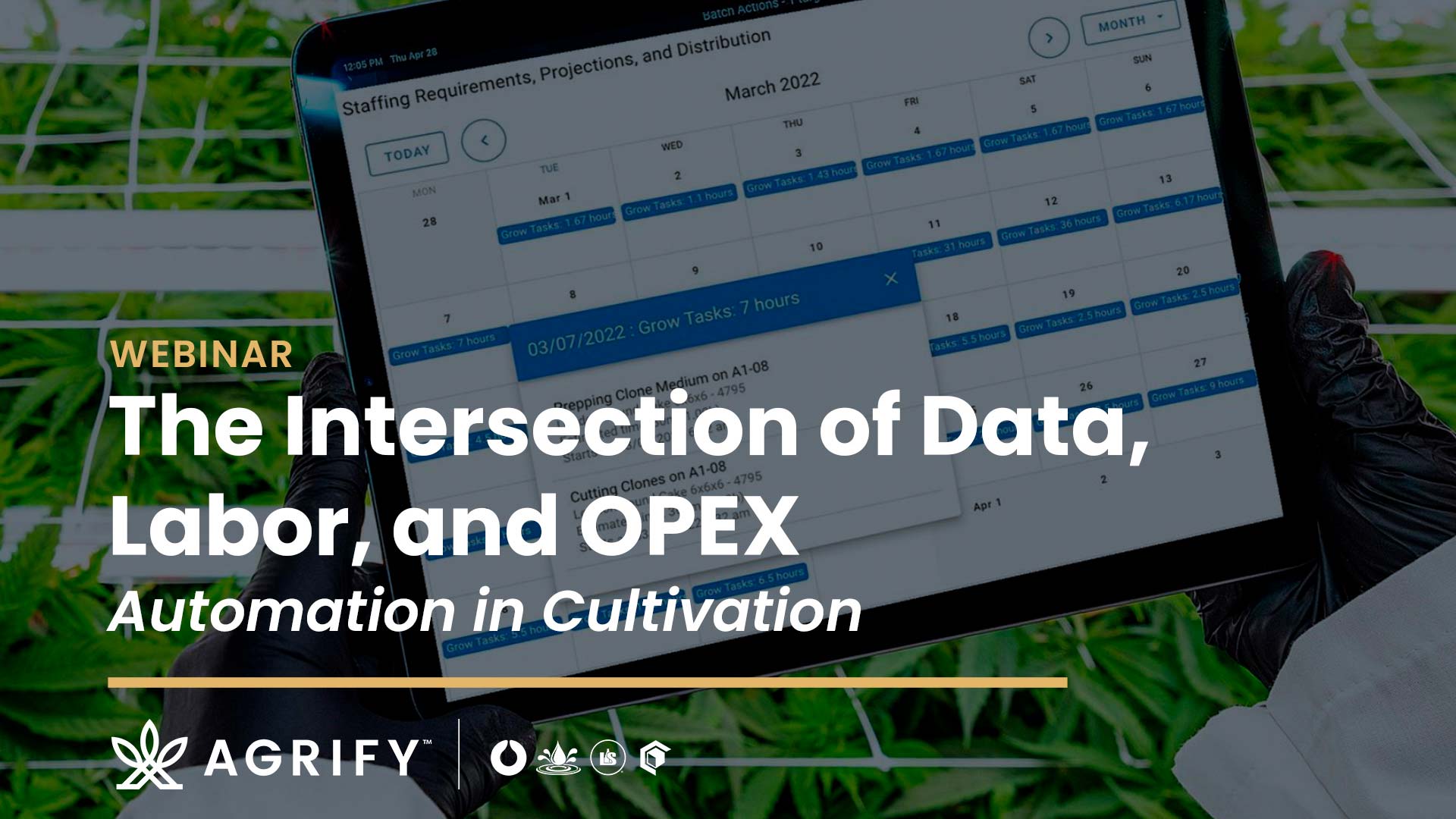 COPYRIGHT © 2022 AGRIFY CORPORATION | ALL RIGHTS RESERVED