Optimizing Cannabis Growth at Every Stage
Optimize your cannabis growth for the best possible harvest.
Check out our latest white paper to dial in growth at every stage of plant development.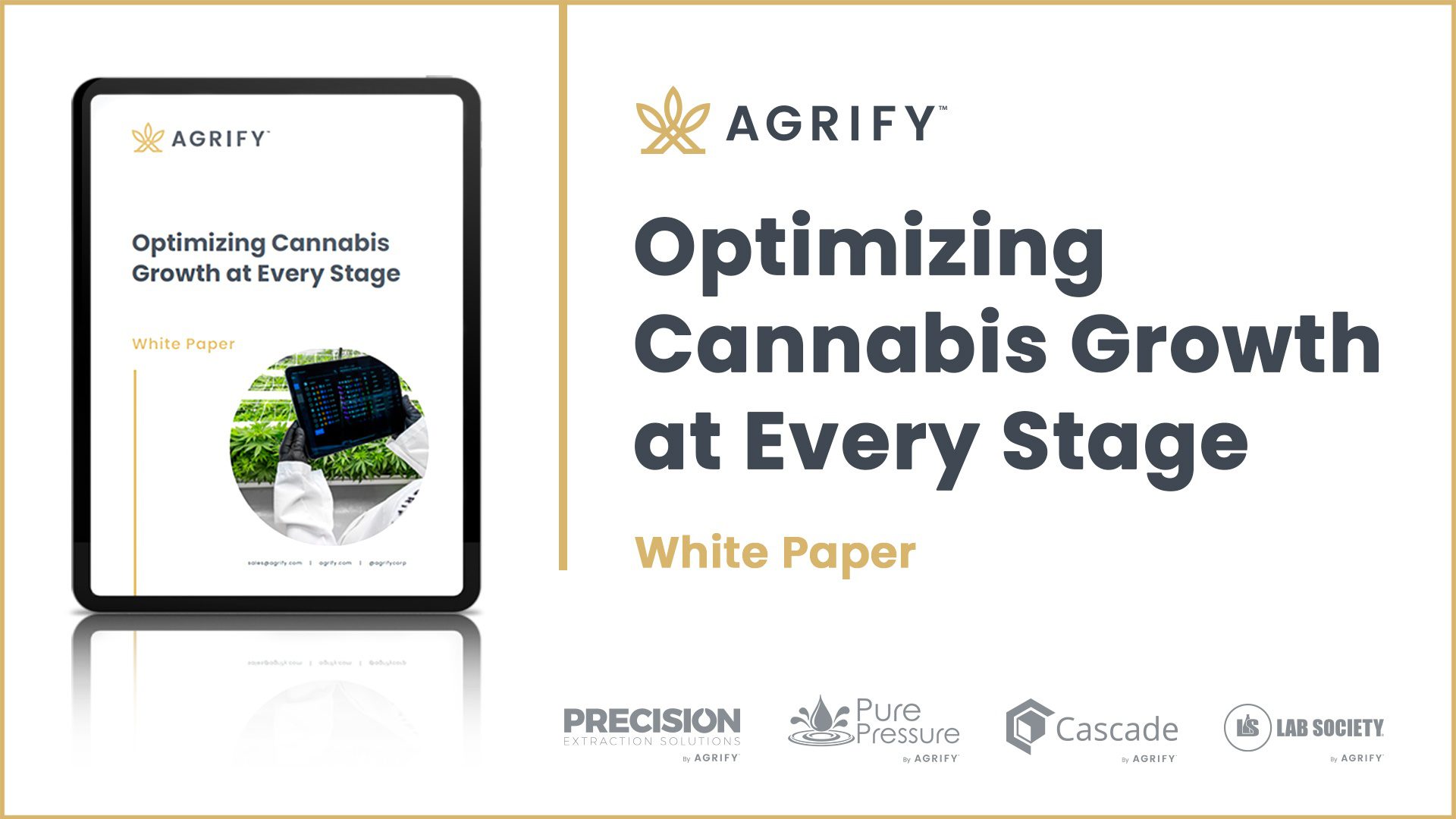 As the cannabis industry matures, cultivators need more than subjective measures in the grow room. It's only with objective Key Performance Indicators (KPIs) specific to each growth stage that you can competitively increase production at scale. For each phase in the cannabis life cycle– propagation, vegetative, and flower– we present a quantitative tool to help cultivators assess the efficiency and effectiveness of their unique approach.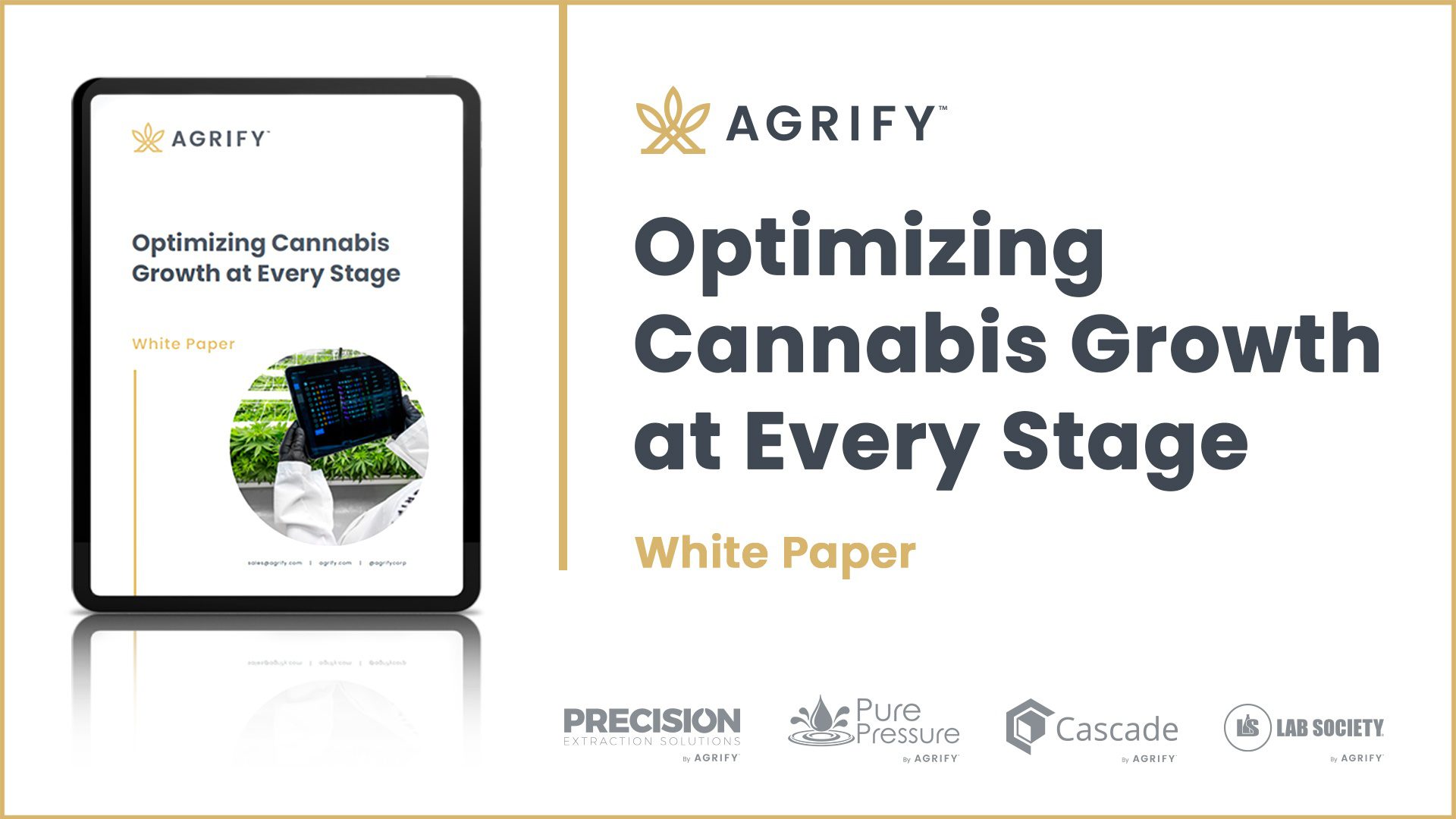 COPYRIGHT © 2022 AGRIFY CORPORATION | ALL RIGHTS RESERVED