Facility and Workflow Design for Maximum Output
Maximize your space, workflow and output. Download the whitepaper now.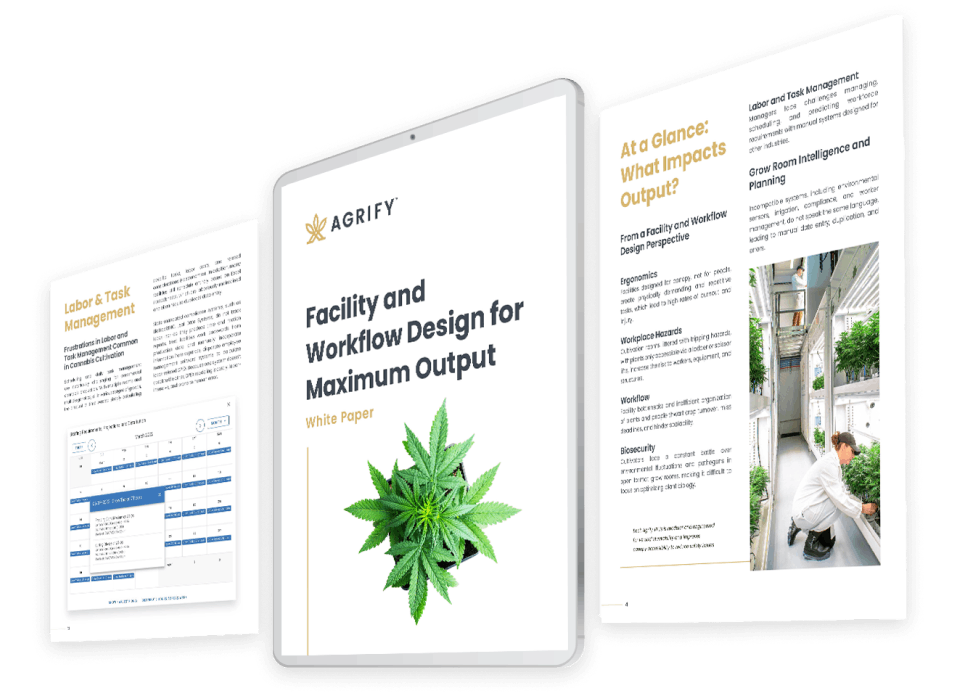 In this booming legal cannabis industry, those willing to leave the status quo behind are best positioned for success. That means a better approach to your grow facility — breaking out of the packed-room model and focusing on a better workflow. Here's how you can harness the power of a single, integrated system to radically increase your output.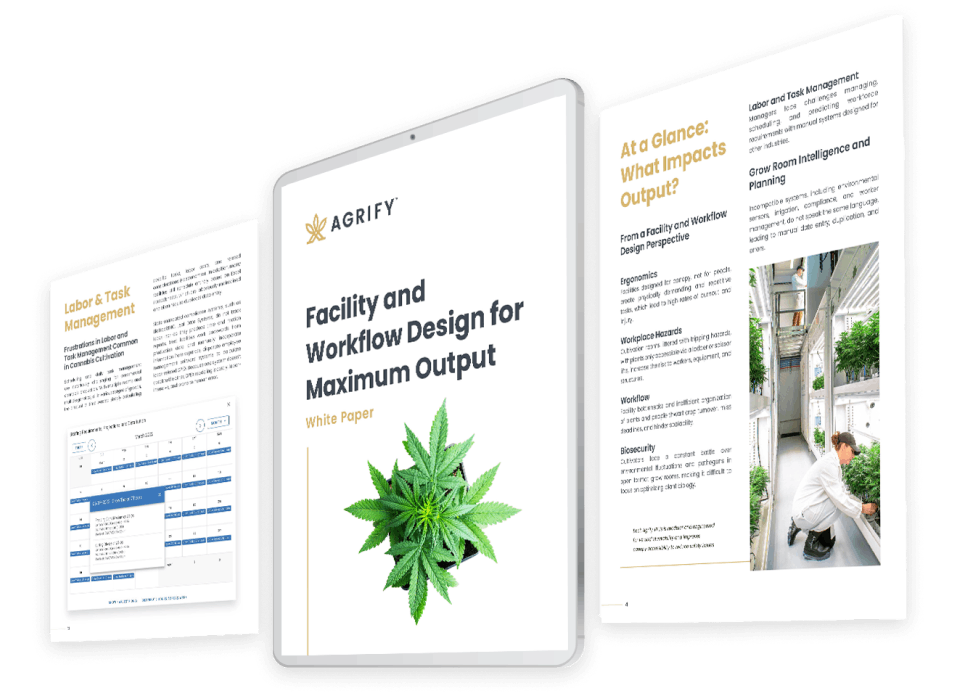 COPYRIGHT © 2022 AGRIFY CORPORATION | ALL RIGHTS RESERVED