Add a header to begin generating the table of contents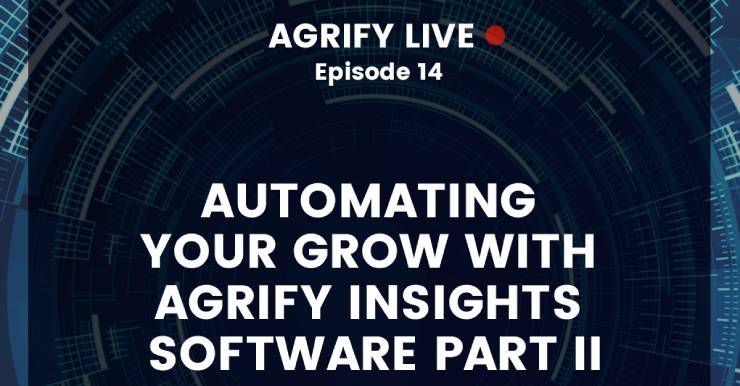 On this episode, David, Matt, and Steve will dive deeper into discussion on cultivation automation with Agrify Insights, our production planning software.
Learn the benefits and advantages of cultivating with Agrify's revolutionary hardware and software and how it can help optimize your plants, facility and operation
Benefits of Agrify Insights:
The key of Agrify Insights is that it increases consistency in the grow process.
Each grow plan is tied to a strain that is tied of a genotype, which allows for modified phases attributed like irrigation, lighting, ect.
Irrigation zones control the pressure and makes the facility more operationally efficient.
The goal of estimated schedule times save the cost of infrastructure with irrigation zones.
This system is resilient based on rules. For example, if the power goes out the system will operate prior to the outage by going through and irrigating on the timed schedule.
Agrify Insights are tracking changes to repeat the cycle because tracking data gives the plant what it needs.
Agrify Insights provides their own SOP (standard operation procedures), along with allowing owners and managers to upload their own assets like videos or PDFs to transfer knowledge to their employees.
Agrify Insights lists consumables and track the volume at hand, there is also a reorder point in inventory so growers will not lack supplies.
Add a header to begin generating the table of contents