Add a header to begin generating the table of contents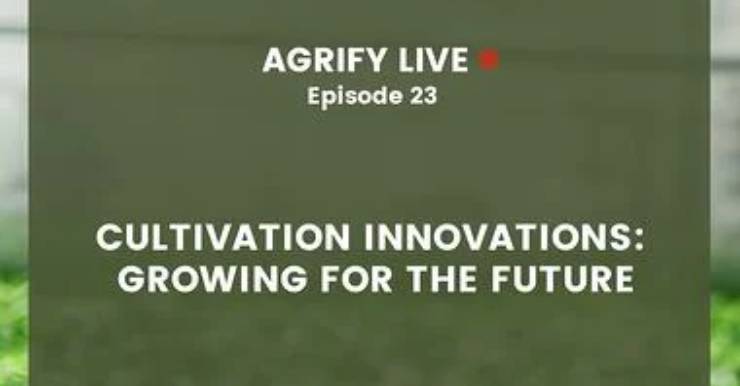 Dr. Jon Vaught co-founded Front Range Biosciences with a deep belief in the importance of sustainable agriculture to improve human health and nutrition. An innovative problem solver with 15 years of experience developing and commercializing technologies for human diagnostics, food safety and agriculture, Dr. Vaught brings a diverse background with a strong scientific and practical business acumen.
As CEO, Dr. Vaught has built a team committed to bringing the best of modern agriculture to high-value crops to improve reliability, efficiency and safety for farmers and consumers.
Tune in to learn more about how cultivation innovations are paving the way for a brighter, more successful future in cannabis and beyond.
Episode Highlights:
Front Range Bioscience is trying to capture insights that allow informed decisions about how to develop new products and how it is applied known as actionable insights.
The clean stock program starts with germplasm also known as seeds to breed and screen to look deep into the chemistry of plants. They go a layer beyond cannabinoids and terpenes to assemble a diverse collection such as flavonoids that they believe will have positive human health in the future.
Tissue culture is an important platform technology used to clean and maintain varieties of vegetative production (cloning) to produce uniform clones in young plants.
Research shows different hormones and compounds affect biochemistry and growth habits in plants.
The clean stock program uses tissue culture (genetic copies) to have virus-free, vagarous uniform plant material to cultivate. They do this by cleaning, removing, or isolating the healthy material to be free of pathogens. This must continue with the practices and operations at the nursery level because it can impact maintenance of vigor or health in the plant.
It is important to work with farmers to get real feedback to help drive the next cycle for improvements and profit margin on the crop as grower confidence is the main goal for a seed company.
Cannabis has the ability to be pest and pathogen resistant through technology. By finding and breeding the resistance can express in a seed population of plant more effectively.
To learn more about Front Range Biosciences, visit their site here.
---
Interested in learning how Agrify Insights™ software is being used to aid cannabis cultivators through data? Learn more here.
Add a header to begin generating the table of contents