Add a header to begin generating the table of contents
Growers once shrugged off LED grow light technology as a subpar alternative to traditional HPS lighting. But this tech has rapidly proven naysayers wrong. Today's best LED grow lights easily outperform legacy lights — you just have to know how to establish which come with LEG lighting certification and which are low-quality knockoffs.
Which leads to the question, what LED certification does your company need to look for when investing in new lighting? As one of the largest capital expenses you'll make, certifications matter. 
We spoke with Ted Leung, Vice President of Solutions Engineering at Agrify. He suggests what LED light certificates to look for as you narrow down the options.
LED Light Certifications for the Grow Room
Navigating the world of grow lights is a journey rife with jargon, unfamiliar terminology, and certifications. Unless you are a technical engineer, it can feel like a steep learning curve, determining what labels to trust, what specs you'll need, and what marketings to look for.
As you resolve which brands and fixtures are best suited to your cultivation space, Leung recommends looking for three specific LED lighting certifications: UL 8800, DLC QPL, and NSF. These organizations offer third-party vetting to ensure the safety, durability, and quality of the fixtures in question. 
UL 8800 Horticultural Listing
Leung explains that the UL 8800 listing provides a published set of safety requirements for grow light equipment intended for use in an indoor cultivation environment. The UL label also means the fixture has been installed under National Electrical Code standards.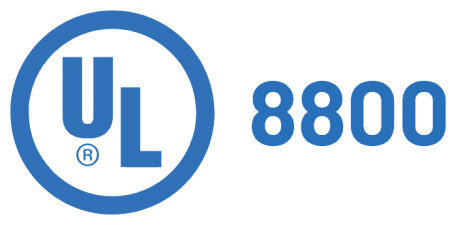 According to UL, "UL 8800, Standards for Safety for Horticultural Lighting Equipment, is intended to address the unique safety issues applicable to horticultural luminaires, lighting components and grow systems, and represents the first set of standardized requirements specifically designed for horticultural lighting equipment."
Installing uncertified lighting within a grow room could increase the risk of failure — which as an electrical component poses a serious safety concern. 
LED lighting with the UL certification ensures that the lights can withstand the indoor environment, whether it's a greenhouse or indoor facility. In a high-demand ecosystem, where fixtures may be operating in hot, moist spaces and operating 24 hours a day, the UL 8800 listing indicates that the technology is safe for both the operator and the plants. 
Design Light Certification (DLC) Qualified Products Listing (QPL)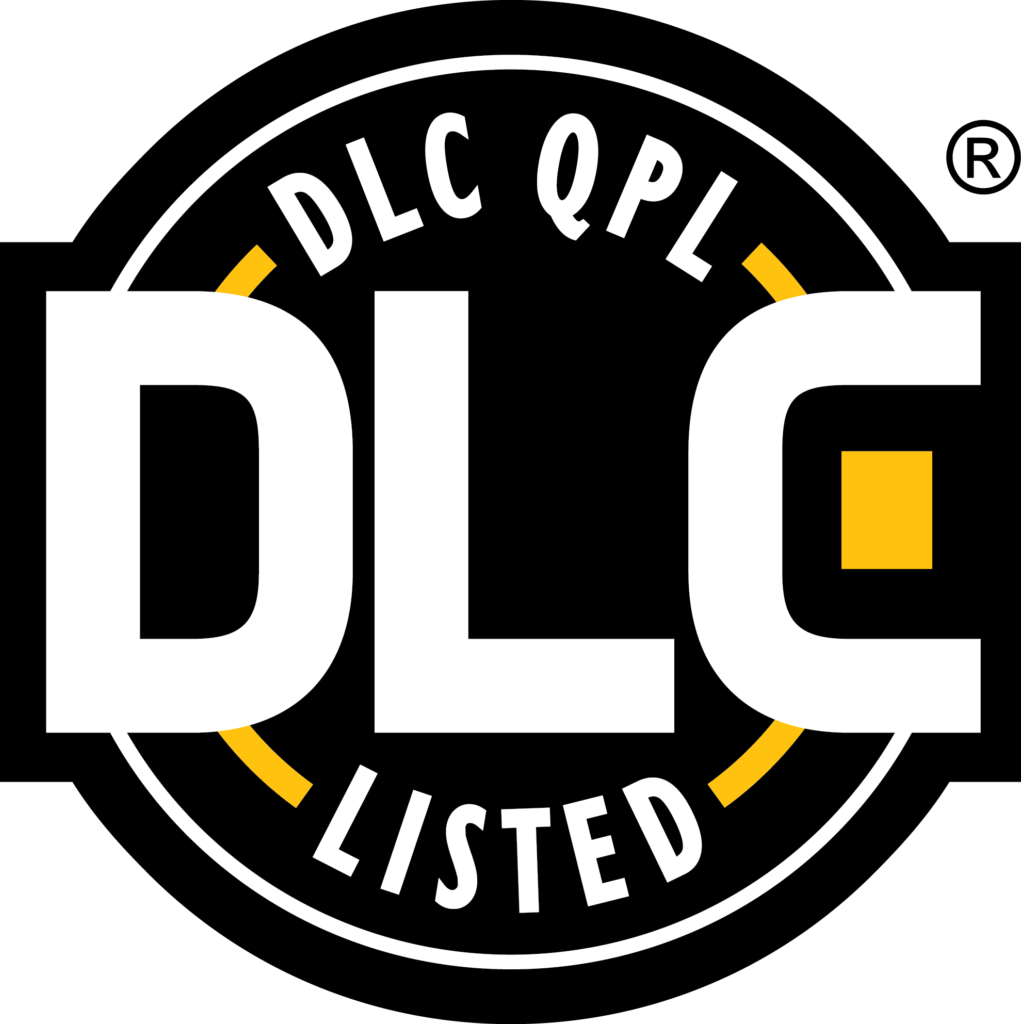 Leung advises cannabis cultivators to "work with vendors that are on the DLC QPL list. DLC is an independent certification arm that will certify the performance of the lights for each manufacturer." 
Why? Because you can't always trust lighting brands to post accurate data. Instead, you can rely on a third party like DLC to test and approve the specs. As Leung says, you "can be confident of the light's performance as certified."
The DLC QPL listing offers a trusted, impartial assessment. When in doubt, this listing tells you that the LED grow light you've got on your shortlist has been tested and vetted by a team of experts so that they meet the vigorous energy and quality requirements. 
National Sanitation Foundation (NSF) Certified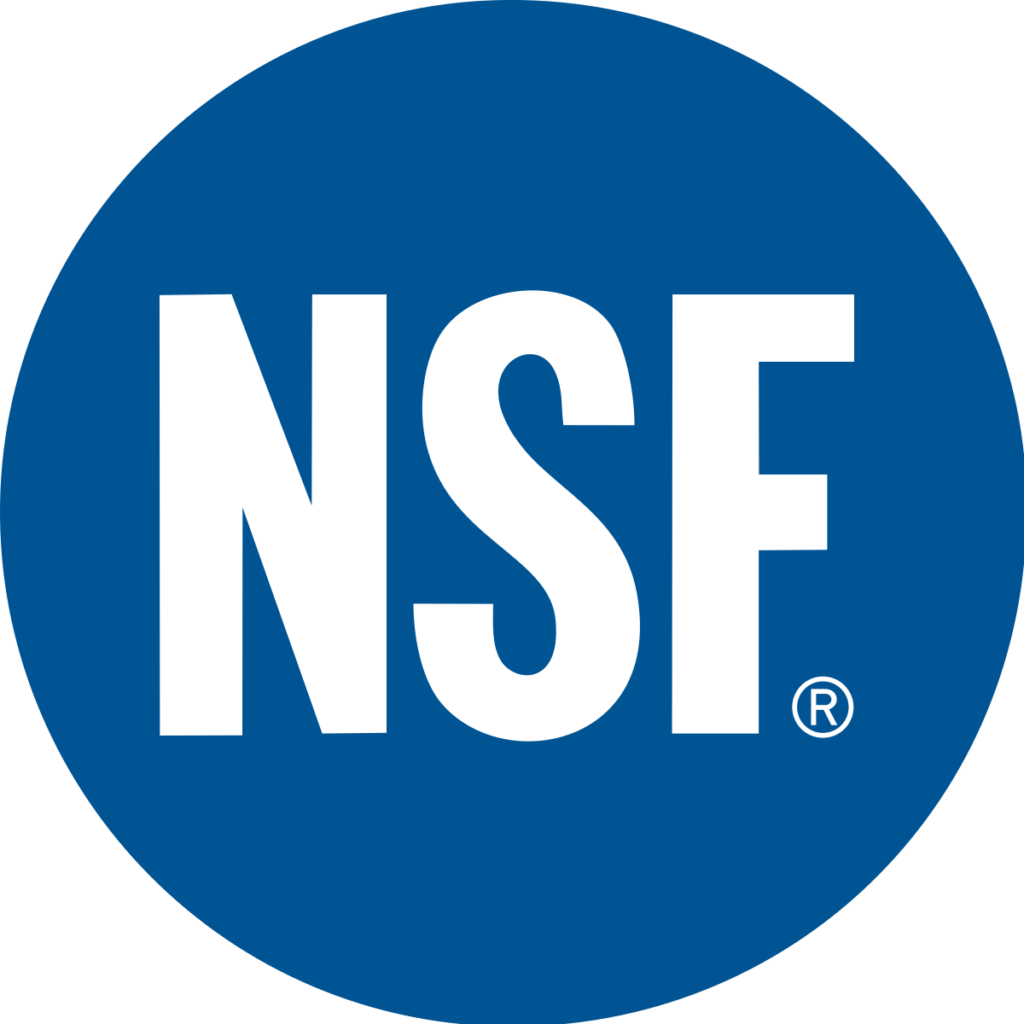 A final consideration to highlight here is the cleanability of the fixture. This is because, in a cannabis grow room, lights and all other in-room fixtures get constantly exposed to resins, dirt, and other contaminants. So how are you going to clean these and do so on a regular basis?
Leung advises looking for the NSF marking, like the one that is on Agrify's Model R Grow Light. Lights need to stand up to the sanitation procedures you have in place between crop cycles. Think about the sometimes harsh cleaning chemicals and lengthy exposure to water. It will come in handy that the NSF certification goes hand-in-hand with waterproof rating — expect IP65 or greater. 
LED Certification for Grow Lights
The LED grow light market could hit $12.38 billion by 2030. But that doesn't mean every brand on the market is offering a comparable product. Especially when it comes to cannabis. Cultivators need to look for applicable lighting certifications in the USA that confirm light quality, safety, and sanitation. 
As indoor growers are well aware, the indoor cultivation environment puts a lot of pressure on many systems, including lighting. The lights you choose need to stand up to constant wear and tear. Not to mention the hot, humid indoor environments while still maintaining performance. LED lighting certification, therefore, helps regulate the Wild West grow light industry, and keep plants, people, and facilities safe.
Looking for Proven and Vetted LED Grow Lights? 
Agrify high-performance indoor LED grow lights offer superior performance without compromising on facility safety, waterproofing, or energy efficiency. Our Model R lighting is UL 8800, DLC QPL, and NSP certified, establishing this technology as a leader in the LED lighting market. 
Take your grow to the next level with Agrify. Find out more.
Add a header to begin generating the table of contents