The Only Integrated Cultivation Solution
Grow better. Grow smarter. Grow up with our vertical farming equipment.
Increased Operational Efficiency

Average operational cost per lb is $350/lb *Industry average is $436/lb - $516/lb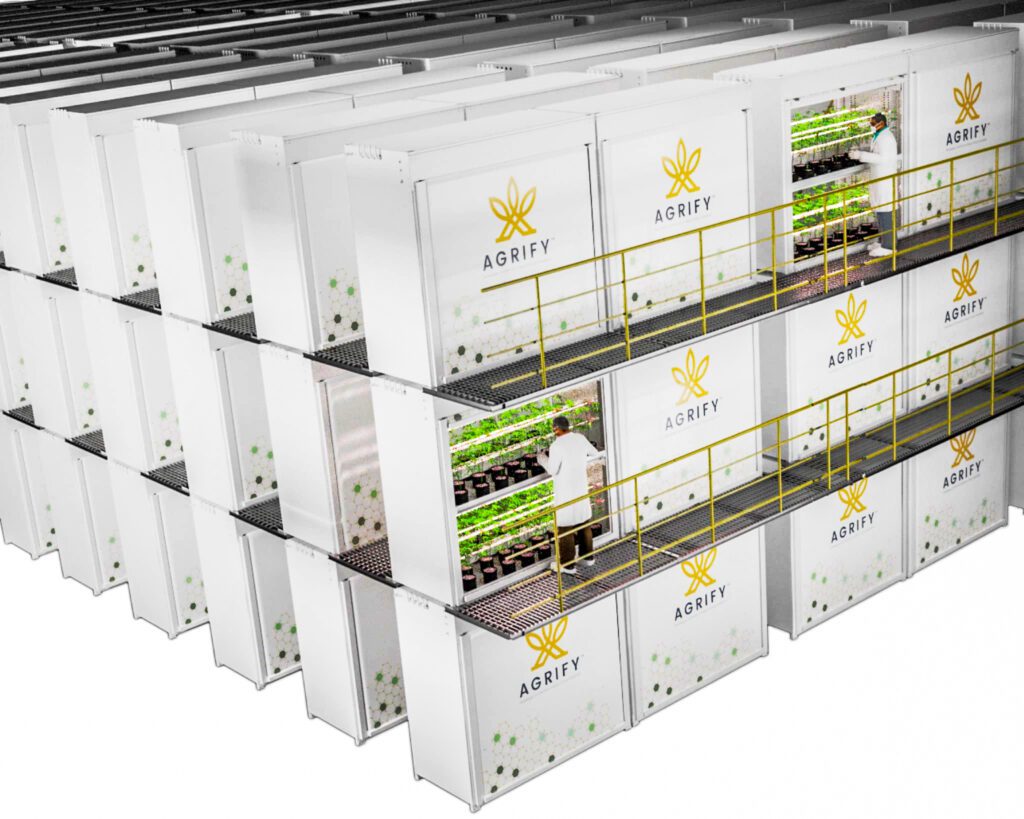 Maximized Facility Yield

Stack VFUs vertically for up to 6x crop yield per sq. foot vs. traditional grows
Compartmentalized Growing Environments

Optimize and replicate strain-specific cultivation environments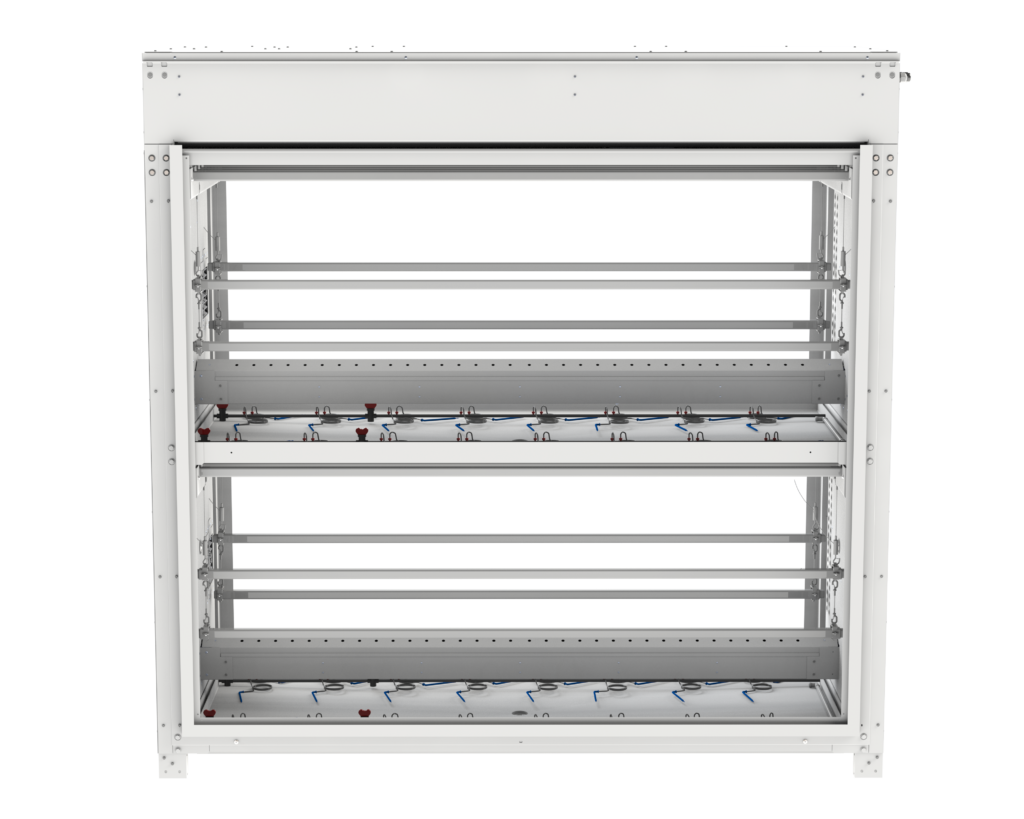 Learn how micro-climate control benefits production.
Cultivation Software that Performs

Remotely monitor every part of your grow environment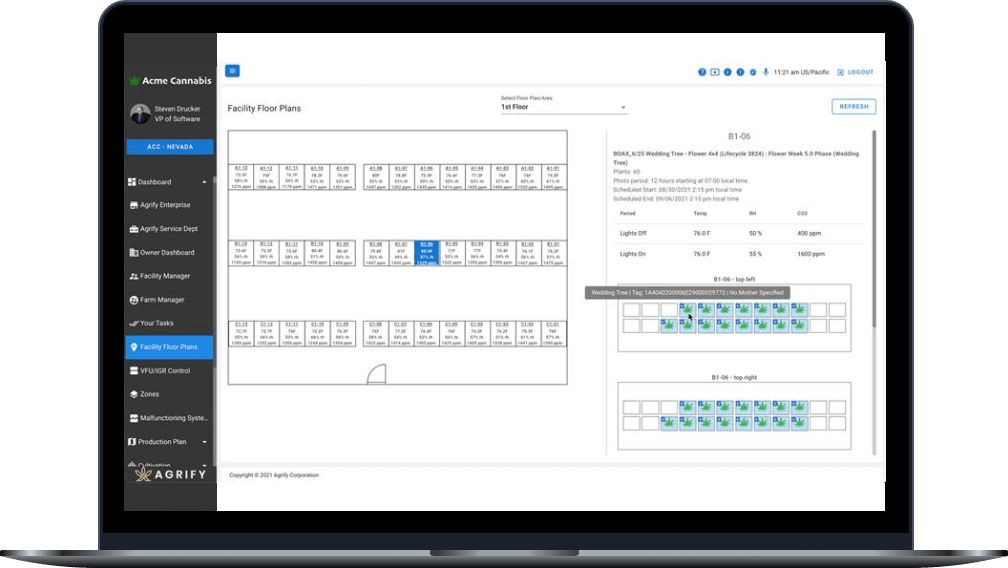 Data Driven Insights

Up to 1.5 million data points collected per VFU annually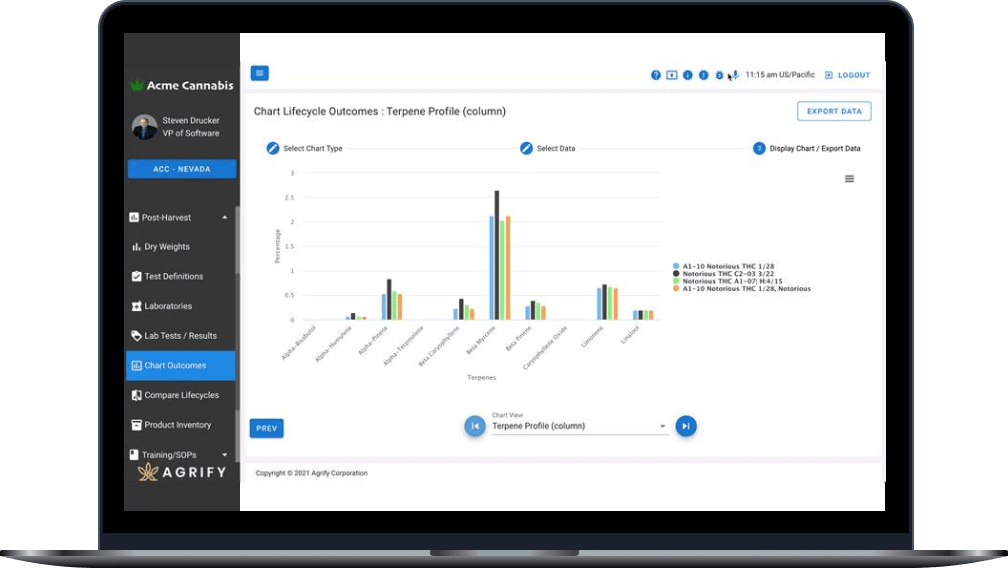 Precision Monitoring and Controls Automate temperature, humidity, lighting, CO2, irrigation, and fertigation parameters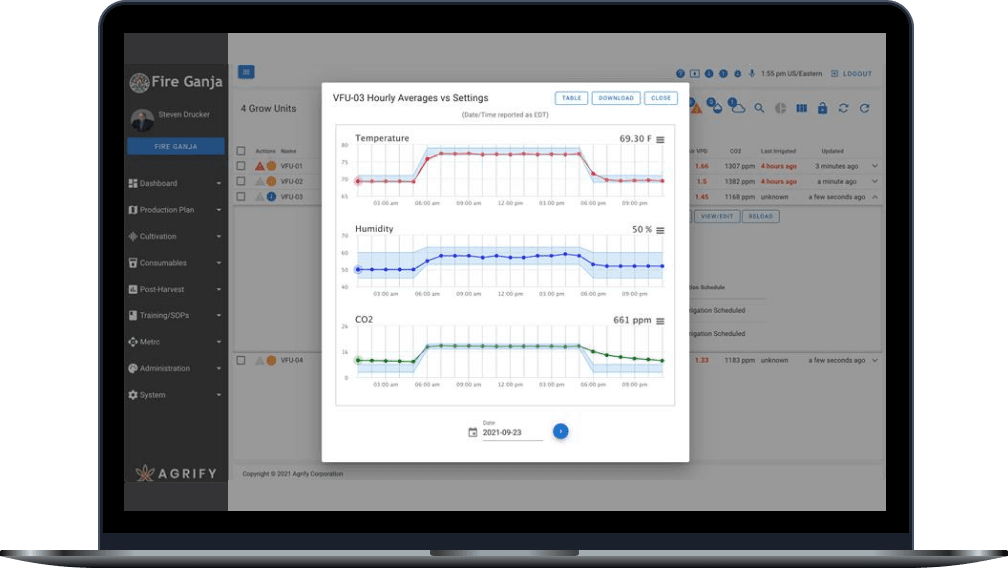 Demand-Based Production Planning

Optimize yield with weekly harvesting and staggered growth cycle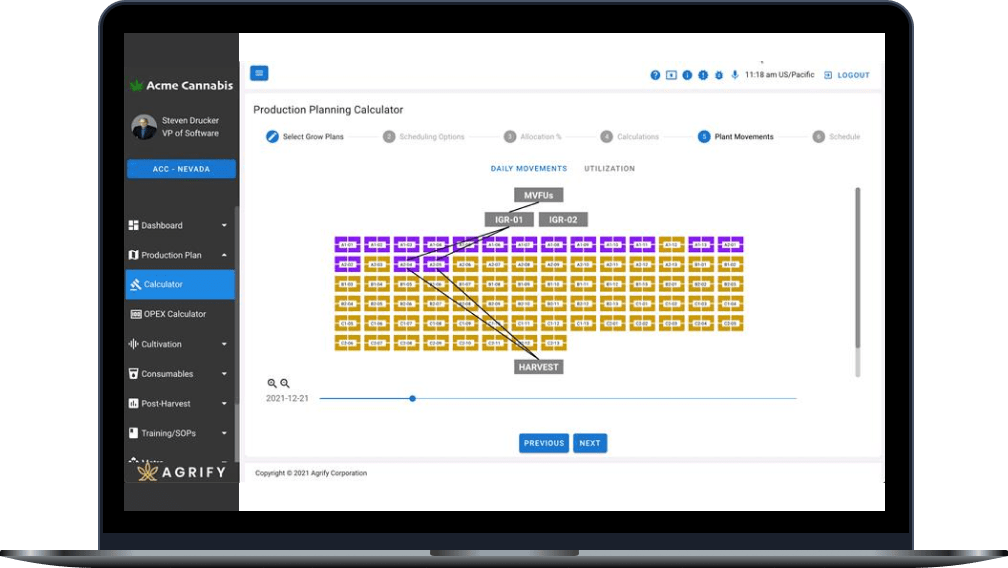 Sign up for the Agrify newsletter to receive the latest innovations in data-driven cultivation.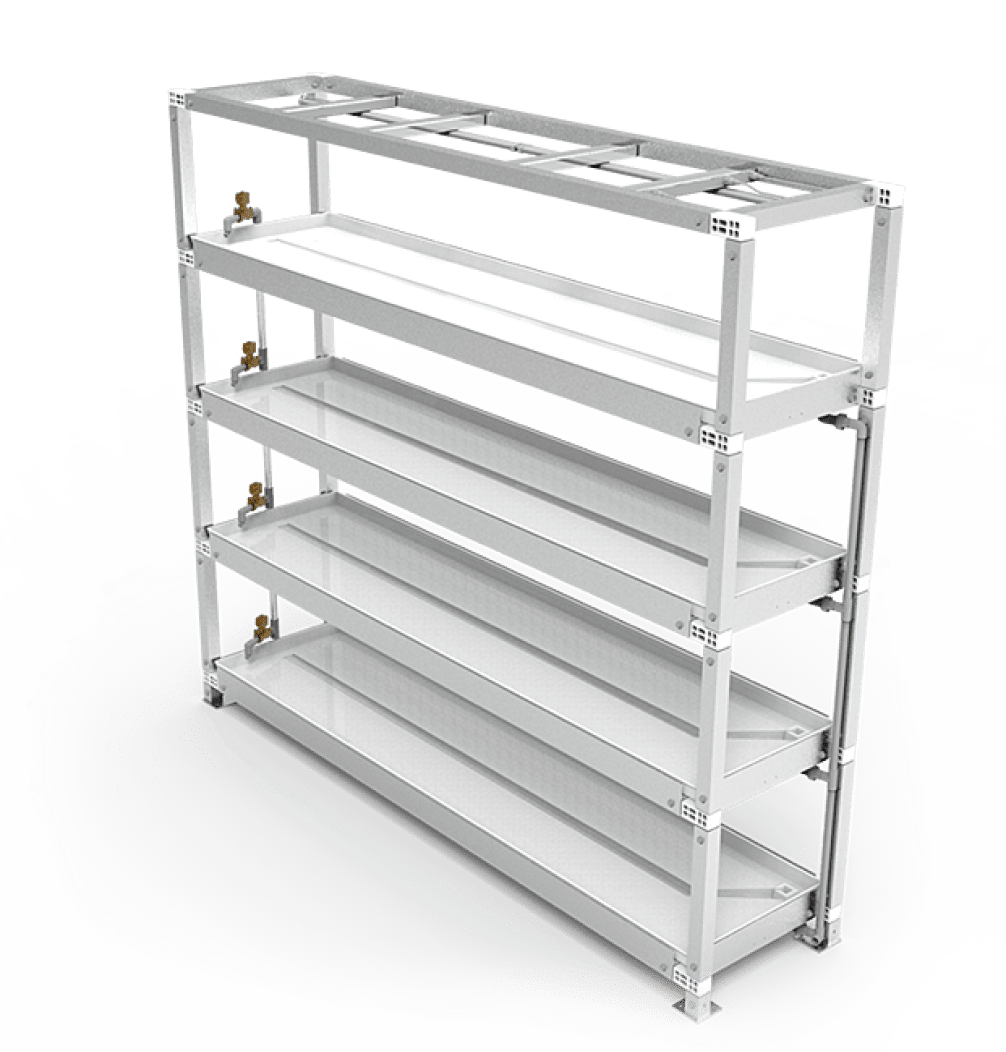 Integrated Grow Racks
Grow Efficiently
Fully equipped with LED Grow Lights, hydroponics, and basins, all intelligently designed and engineered to maximize your grow area.
Powder-Coated Aluminum Alloy

Reduce bacteria and pathogens

Hydroponics

Easily adaptable pipping systems for hydroponic irrigation and fertigation

LED Grow Lights

Integrated lighting ensures maximum grow height while wire management enhances safety
Find out if this is the solution for you
~6x
Yield Increase
When stacked 3 units high
~25%+
Increase in Potency
With granular environmental control
STEP 1
Choose Your Genetics
From one of Agrify's preferred partners
STEP 2
Manage Propagation through Veg
Maximize efficiency with Agrify IGRS
STEP 3
Control the Environment
Drive consistency with Agrify VFUs
STEP 4
Gain Insights, Optimize & Repeat
Turn data into action with Agrify Insights
Hear From the Real Experts
General Services
Ensure efficiency and productivity with our hassle-free total turn-key solution—from architectural design, engineering, and construction to integrated cultivation products and equipment financing.